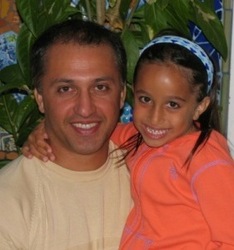 Torrance, California (PRWEB) April 29, 2010
Torrance orthodontist Dr. Robert Mondavi is happy to provide his patients with Invisalign clear aligners, a new technology that may eventually make unattractive, uncomfortable braces completely obsolete. Great for all ages, Invisalign aligners make getting straight teeth easier than ever before.
What is Invisalign?
Invisalign aligners are an alternative to braces that function to straighten teeth and correct bites. Made from a mold of a patient's teeth, Invisalign aligners are clear, plastic aligners that snap on over the teeth. Like braces, they gradually shift teeth into a new position. Roughly every two weeks, a new set of Invisalign aligners is created to shift the teeth a little bit more. Most of the time the course of treatment for Invisalign aligners lasts for about a year.
Unlike braces, whose individual brackets are cemented onto the teeth, Invisalign clear aligners can easily be removed. When patients need to brush, floss, eat sticky food, or if they have an important event when they don't want the aligners in, they can easily pop the aligners out until they're finished.
A Comfortable and Attractive Alternative
As a Torrance cosmetic dentist, Dr. Robert Mondavi understands the importance of an attractive smile. The way a person's mouth looks can affect their confidence, their self-esteem, and their overall quality of life. Understanding this, Dr. Mondavi is pleased to be offering Invisalign clear aligners as an alternative to braces.
For adults who have always wanted to have straighter teeth but who did not want the unprofessional look associated with braces, Invisalign clear aligners offer a "second chance" at straight teeth and a beautiful smile.
Yet Blue Sky Family Dental Group works with patients of all ages. While adults may worry about the unprofessional look of braces, teen patients simply don't want to be teased by their peers. For children and teens, Invisalign aligners offer a chance to straighten teeth without having the embarrassment of wearing braces.
Since Invisalign clear aligners are practically invisible, hardly anyone will even notice that a patient is wearing aligners. What they will notice, however, is that the patient's smile is gradually getting straighter and more beautiful.
Free Invisalign Consultations
Any new technology comes with many questions from skeptical patients. At Dr. Mondavi's Torrance dental office, making sure that patients have the information they need to make the best decisions about their dental health is of prime importance. As such, patients can contact Blue Sky Family Dental Group to set up an appointment with the doctor to ask anything they want about the Invisalign technology.
Torrance Dentist, Dr. Mondavi also understands that financing for any kind of orthodontic work is a concern for most families. That's why Dr. Mondavi's office offers no-interest financing for two years with Invisalign treatment.
Considering all the advantages of Invisalign clear aligners, it's obvious that this new advancement in orthodontic technology will be the wave of the future. With straighter teeth, patients will not only enjoy an attractive smile, they will also reap other health benefits. Straight teeth reduce chewing (and therefore digestion) issues, strain on gum tissue, speech impairments, headaches, and many other problems. Call Blue Sky Family Dental Group to get started with Invisalign braces today.
To learn more about the Blue Sky Family Dental Group, or if you would like to schedule a complimentary examination with a dentist in Torrance, CA, contact Dr. Robert Mondavi at his practice, located at 17311 Yukon Ave. Torrance, CA 90504. Or, visit his Web site http://www.robertmondavidds.com or call: (310) 363.7126.
Search Engine Optimization by Avital Web.
# # #