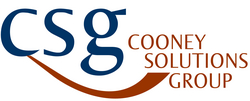 We are excited to provide our clients with affordable high quality solutions that are needed in the call center management industry
San Antonio, TX (PRWEB) April 30, 2010
After developing several world-class call center operations, CSG is now taking the same approach to the outsourcing world. The new company is focused on helping their companies improve the entire customer contact experience, while finding value and revenue-generating opportunities in areas typically viewed as costs. Additionally, the consulting arm of CSG is presently engaged in helping companies establish a deep rooted culture of service, innovation and change.
CEO Tim Montgomery says "Our CSG call center utilizes proprietary processes and a 'service first' culture that generates maximum customer loyalty on every call. Our employees are empowered to do what is needed on every contact, to wow callers at every possible opportunity."
One of the CSG objectives is to utilize an avoidable calls program by providing feedback on the calls their clients receive. This vital piece of information allows its clients to fix the issues thus improving overall service and saving money. This model provides a total cost of ownership benefit that not only enhances the partnership with their clients but also reduces the long-term cost to serve. It makes CSG a very competitive alternative to off-shore locations thus allowing jobs to stay in America.
The San Antonio-based company works with organizations that are interested in a value proposition that is customer centric and financially rewarding for client companies. CSG recently opened its first location in San Antonio, TX and is implementing its state of the art virtual call center technology. The company wanted to be sure their model was different and according to Bill Cooney it is - "We're building our operation using cloud computing technology, so we have flexibility to provide services to any size organization and move our operations close to where our agents live vs. making them drive across town".
"We are excited to provide our clients with affordable high quality solutions that are needed in the call center management industry," Montgomery said. "We don't want to be just another outsourcer––we want to be a extension of your company."
About Cooney Solutions Group, LLC: Bill Cooney and Tim Montgomery, two of the most experienced and respected experts in customer service and contact center management, founded CSG with the goal of offering affordable, world-class outsourcing solutions to organizations committed to delivering high-quality, customer experiences. They are further supported by a team of recognized experts in the areas of network utilization, operational efficiency and culture development. This "dream team" has served as advisors to some of the world's most recognized and celebrated customer care organizations. Our services include project consulting, technology consulting, retained consulting, start-up assistance, executive coaching and temporary leadership replacement.
For more information, please visit http://www.cooneysolutionsgroup.com
###