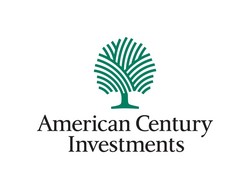 We think the 'Capture Your Championship Moment' Twitter contest will be a fun way to create some advance excitement about the upcoming tournament while underscoring its philanthropic focus.
Kansas City, Mo. (Vocus) April 30, 2010
While celebrities at the 21st annual American Century Championship won't tee off until July 16 at Edgewood Tahoe Golf Course, tournament fans and supporters of LIVESTRONG® – the foundation established by cancer survivor and champion cyclist Lance Armstrong to inspire and empower people affected by cancer – can get into the swing of things early by participating in the "Capture Your Championship Moment" Twitter giveaway beginning April 30. The contest, which runs through the tournament weekend, will test participants' knowledge of the premier event in celebrity golf, the fight against cancer and American Century Investments, while rewarding attentive viewers of the tournament broadcast on NBC.
"The American Century Championship has a rich history marked by many memorable moments," said Mark Killen, American Century Investments' chief marketing officer. "We think the 'Capture Your Championship Moment' Twitter contest will be a fun way to create some advance excitement about the upcoming tournament while underscoring its philanthropic focus."
With LIVESTRONG designated as the official tournament charity for the fifth year in a row, the "Capture Your Championship Moment" giveaway will pose several trivia questions every week on Twitter about the global cancer fight, American Century Investments and the annual celebrity golf tournament through its final round on July 18. People on Twitter can then submit an answer within the specified time to @AmericanCentury for a chance to win one of 30 LIVESTRONG-branded Flip VideoTM camcorders. See contest rules at https://www.americancentury.com/cause/twitter_contest.jsp.
"Once again it's great to be collaborating with LIVESTRONG on the American Century Championship," Killen said. "It's a perfect fit given Lance Armstrong's leadership in the ongoing fight against cancer and the fact that through our ownership structure, more than 40 percent of company profits support research to find cures for cancer and other gene-based diseases. Partnering with LIVESTRONG continues the tournament's 21-year tradition of promoting and raising funds for worthy causes."
American Century Investments founder Jim Stowers, Jr. and his wife, Virginia, are both cancer survivors who have committed a significant portion of their personal wealth to establish the Stowers Institute for Medical Research. The Institute conducts basic research on fundamental processes of cellular life in order to identify more effective means of preventing, treating and curing disease. Mr. and Mrs. Stowers and Lance Armstrong's valiant fight against cancer inspired American Century Investments to create the LIVESTRONG® Portfolios, a series of mutual funds that provide investors with a convenient way to invest for retirement while supporting the company's commitment to fighting cancer.
NBC Sports will televise the second and final rounds of the American Century Championship live on Saturday, July 17, and Sunday, July 18. The opening round will be televised on ESPN2 on Friday, July 16. The 54-hole American Century Championship has been played at Edgewood Tahoe's 6,707-yard lakeside course since its inception in 1990. Defending champion Rick Rhoden counts 2009 as his eighth win. Past champions include Dan Quinn, Chris Chandler, Jack Wagner, Billy Joe Tolliver, Mario Lemieux and Mark Rypien. Tournament favorites scheduled to return include Michael Jordan, Charles Barkley, Ray Romano and John Elway.
American Century Investments is a leading privately-held investment management firm, committed to delivering superior investment performance and building long-term client relationships since 1958. Serving investment professionals, institutions, corporations and individual investors, American Century Investments offers a variety of actively managed investment disciplines through an array of products including mutual funds, institutional separate accounts, commingled trusts and sub-advisory accounts. The company's 1,300 employees serve clients from offices in New York; London; Hong Kong; Mountain View, Calif. and Kansas City, Mo. James E. Stowers Jr. founded the company, Jonathan S. Thomas is president and chief executive officer and Enrique Chang is chief investment officer.
Before investing, carefully consider a fund's investment objectives, risks, charges and expenses. Go to americancentury.com for a prospectus or summary prospectus containing this and other information. Read it carefully.
LIVESTRONG is a registered trademark of the Lance Armstrong Foundation. For more information, visit http://www.LIVESTRONG.org.
The Twitter name is a trademark of Twitter, Inc.
American Century Investment Services, Inc., Distributor
©2010 American Century Proprietary Holdings, Inc.
###