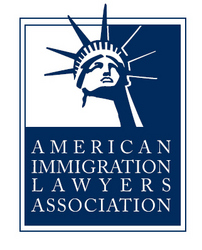 Its time for both Republicans and Democrats to join together and show they have the will to fix our broken immigration system once and for all. It's time to put smart policy ahead of partisan politics
Washington, DC (Vocus) April 30, 2010
The American Immigration Lawyers Association (AILA) is encouraged by an emerging immigration proposal—the Real Enforcement with Practical Answers for Immigration Reform (REPAIR)—put forth today by Senators Harry Reid (D-NV), Richard Durbin (D-IL), Charles Schumer (D-NY), Patrick Leahy (D-VT), Dianne Feinstein (D-CA), and Robert Menendez (D-NJ) that provides a path forward for both political parties to come together and enact a lasting federal fix to the problem this year.
"We hope this proposal which contains ideas from both political parties also inspires bipartisan partnership in Congress to continue to work towards a comprehensive immigration bill. This proposal requires undocumented immigrants to register with the government and get right with the law. It includes tough enforcement at the border and in our workplaces and creates a visa system that protects labor rights and meets the economic needs of our future," said Bernie Wolfsdorf, President of AILA.
In addition, the framework includes tough controls on the hiring of unauthorized immigrants that will make use of a new biometric Social Security card as part of an electronic verification system. Under this proposal the millions of undocumented persons living in this country will be required to come forward, register their status, and be screened and fingerprinted. They can then apply for an interim legal status which will grant them the ability to work in the United States and travel abroad. Eight years after the law is enacted, when backlogs are cleared in employment and family visa categories, they will be eligible to apply to adjust status to lawful permanent resident. They will be required to pay fines, taxes and civil penalties, learn English, and fulfill other rigorous requirements.
"Its time for both Republicans and Democrats to join together and show they have the will to fix our broken immigration system once and for all. It's time to put smart policy ahead of partisan politics," concluded Wolfsdorf.
About AILA
The American Immigration Lawyers Association (http://www.aila.org) is the national association of immigration lawyers established to promote justice, advocate for fair and reasonable immigration law and policy, advance the quality of immigration and nationality law and practice, and enhance the professional development of its members.
###