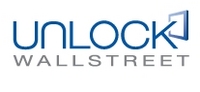 If your employer discovered that you or a colleague had acted in a way that is considered by most to be unethical, would the behavior be tolerated?
New York, NY (Vocus) April 30, 2010
For the past two years it has been all but impossible to pick up a newspaper and not see an article about the unethical practices of one financial firm or another *cough* AIG, *cough* Lehman...*cough* Goldman? – Well, not according to their employees.
A new ranking released by UnlockWallStreet.com, which includes results from over 200 financial services firms, is part of an industry wide employee review initiative developed with the purpose of bringing more transparency to the financial services industry. Somewhat surprisingly, with nearly 9,000 surveys completed, Goldman Sachs has topped the ranking as the #1 most ethical financial series firm according to its employees. Goldman Sachs, achieving an overall ethics score of 4.2 out of a potential 5 points, ranked slightly higher than other well known financial firms making the top 10, such as Morgan Stanley (#4 with 4.0) and JPMorgan Chase (#5 with 3.9). Long before Goldman Sachs was called to the principal's office for an employee's email indiscretion, the employees of Goldman Sachs and thousands of other users of UnlockWallStreet.com were busy contributing reviews and compiling data, answering the question, How Ethical are Investment Banking Firms?
In this survey, employees were not just asked to provide a numerical score, they were asked to consider how much emphasis their employer placed on the ethical practices for them and their colleagues in dealing with customers and clients. They were also asked to consider if unethical behavior is tolerated in their organization, or specifically, "If your employer discovered that you or a colleague had acted in a way that is considered by most to be unethical, would the behavior be tolerated?" The final question employees were asked to consider when determining a ranking score was, "Have you witnessed or otherwise experienced what you consider to be of questionable ethical behavior by one or more of your colleagues?" Asking the questions in this way was meant to help the employees see their employer's ethical practices from a personal, peer group and organizational perspective.
These anonymously submitted company reviews, which have been accumulating since late last fall, show that financial services employees tend to report high marks in the ethics department. As the UnlockWallStreet.com team began compiling results they noticed some interesting trends. One such trend was the tendency for employees who would rate other review categories, such as Leadership and Financial Stability in a range of 1 to 3 out of 5, would rate Ethical Practices in a range of 4 to 5. In fact, the industry average for Ethical Practices was rated higher (3.6/5.0) than any other category, including Compensation & Benefits (3.3/5.0).
So, it appears that many leading financial firms are either shaping up in an attempt to not ship out - or whistle blowing has become 'so totally 2008.' There is no easy answer for why the review results from Goldman Sachs employees are so different from the current public sentiment. Maybe the firm is highly unethical and the employees that make up the firm just don't know it… or maybe the financial institutions who purchased risky securities from Goldman Sachs before the crash should have taken a course or two in risk management…but we digress….
Agree or disagree with us!? Contribute your own insight, and join our mission of bringing transparency to the financial industry.
To see who else made the ethics list, click here.
# # #