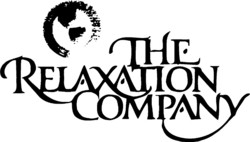 "This is a coming together of like-minded people and like-minded products. It solidifies Sounds True's position in the wellness market as the leading provider of benefit-oriented music and audio. — Tami Simon, Sounds True Founder and Publisher
Boulder, CO (PRWEB) April 2, 2010
Multi-media publisher Sounds True announces a partnership agreement with Agog Creative Group to become the exclusive distribution and licensing partner for The Relaxation Company brand-line of music and spoken-word audio products. The Relaxation Company products include the clinically proven Brainwave Series by sound-healing pioneer Dr. Jeffrey Thompson, which have sold over one million copies. The Relaxation Company products will be distributed and marketed by Sounds True as of April 1, 2010.
"This is a coming together of like-minded people and like-minded products," said Sounds True Founder and Publisher Tami Simon. "It solidifies Sounds True's position in the wellness market as the leading provider of benefit-oriented music and audio."
The Relaxation Company, based in New York, was founded in 1980 by Jeff Charno. In its 30 years, the company has produced over 700 titles with a current collection of over 150 music and audio titles. "This licensing agreement is a perfect fit for our two companies. When we looked to the future, we knew we wanted to expand our trade distribution channels as well as our direct-to-consumer business. Sounds True is already well established and committed in these areas, especially in the digital arena."
Sounds True marks its 25th anniversary in April 2010. An independent multimedia publishing company, based in Boulder, Colorado, Sounds True has over 600 titles in spoken-word audio, books, music, DVDs, inter-active learning kits, and online courses. Its collection focuses on personal healing and spiritual transformation, featuring titles by many of the leading spiritual teachers, authors, and visionary thinkers of our time.
"Sounds True was founded on the premise that listening is one of the most powerful ways to transform consciousness," said Simon, "whether it is listening to healing music or the voice of an inspired spiritual teacher."
"The synergy of our new partnership is obvious," added Charno. "And the field is open for new projects and collaboration going forward."
With over 10 million sold in 30 years, The Relaxation Company music and audio products are popular for their relaxation, meditation, and proven healing qualities not only among consumers and former insomniacs, but also recognized for their quality and effectiveness among integrative medicine professionals, naturopaths, music therapists, massage therapists, energy medicine practitioners, yoga practitioners, and sound healers.
The Relaxation Company artists and authors include Dr. Jeffrey Thompson; Gael Chiarella; Steven Halpern, PHD; David Ison; Eckhart Tolle; Russill Paul; Jorge Alfano; Dr. Joseph Nagler; Jim Oliver; David Darling; Mick Rossi; Silvia Nakkach; Life in Balance; River Guerguerian; Paul Overman, PhD; Eva M. Selhub, MD; Ricardo Cobo; Jonathan Foust; Alan Finger; Cyndi Lee; Beryl Bender Birch; Swami Srinivasananda; Mitchell Gaynor, MD; and Brian Scott Bennett. See featured authors below.
For more information, visit SoundsTrue.com/relaxationco
###