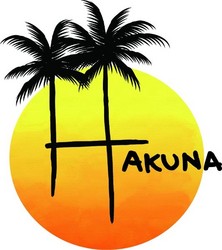 Instant notification of the schedule has made my life easier. No more calling the store on Sunday night to find out next weeks schedule. Now I am notified instantly once the new schedule is released.
Bellingham, WA (PRWEB) May 4, 2010
Hakuna is once again transforming the landscape of employee scheduling by announcing their real time email alerts. Now when managers create a new employee schedule, their entire staff is immediately notified via email of the new schedule. In addition, anytime there is a change to the schedule, affected employees are immediately notified of the change in their schedule.
By allowing employees real time updates when the schedule is published, managers no longer need to worry if their employees know when they work next. Hakuna allows managers to generate the schedule at their leisure and be confident knowing their employees are notified when it is published. At the same time, employees can also check the schedule from anywhere with an Internet connection.
In addition to new schedule notifications, employees are also emailed in real time when there is a change to their schedule. This ensures that mid-week schedule changes are not forgotten by the employee. Now when there is a change in the schedule, employees are aware of the change in real time. No more forgotten shifts by employees.
Employees are also able to manage their requests off online. Once the employee enters a request off from their unique login, the scheduling manager is instantly notified of the change. The manager can then administer the request, either approving or denying the request. Once the manager confirms the request off status, the employee is sent an email letting them know the update to their request.
By using real time email updates, Hakuna has once again transformed the online employee scheduling world. Employees and Managers alike are thrilled with the new format, giving them real time updates of any changes to their schedules or day off requests.
Why Hakuna?
The primary goal of Hakuna schedule writing software is to revolutionize how managers looked at the process of building a schedule. Rather than focusing on simply getting the job done, we wanted managers to focus on getting the job done right, as fast and efficiently as possible. Hakuna is designed to ensure employees are scheduled accurately and fairly each and every week. The custom algorithm, takes into account numerous factors that control which employee is scheduled for each shift.
###