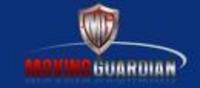 New York, NY (PRWEB) May 3, 2010
In a recent blog at movingguardian.com, Michael Hill has challenged reputable moving companies to stand up and be counted and rogue scammers to head for the hills. It's a call to action that leaves both sides breathless.
Moving Guardian's message leaves no doubt: "If you're one of the 'good guys' in the moving industry, now's the time to step up and accept well-deserved kudos and compliments, 'on the record.' When you do, your business reputation will be confirmed for all to see."
For those who don't measure up, and know it, Hills challenge is clear: "Join us if you qualify. Expect your day of reckoning if you don't. Bottom line: Reform or retire. There will be no middle ground after the dust settles."
Hill realizes the prime moving season lies immediately ahead. "People move most often in late spring, during the summer and in early fall. Before these hundreds of thousands of moves take place, consumers need to realize that they're making moving company choices while standing waist-deep in shark-infested waters."
At the Moving Guardian website (movingguardian.com) the complete tale is told: unscrupulous people frequently buy used fleet vehicles at auction sales and then don't re-brand them because the purloined name offers an undeserved appearance of respectability and reliability. They then load by the cubic foot and stack boxes haphazardly, leaving the contents within to suffer their predictable fates: jarring, breaking, crushing, whatever the road ahead and the handlers mete out. And at move's end, exorbitant additional fees may be announced to unsuspecting customers who didn't understand or read the small-print contract - a contract designed to protect the mover.
For the moving companies who apply to be included as among "America's Best Movers" and agree to sign a legally-binding contract to abide by Moving Guardian's moving standards, the road doesn't end there. MG's legal department carefully investigates each company's past history and practices to determine if they've been walking the walk or just talking the talk. Hill says, "Many of the rogue companies we already know about have put bogus BBB logos on their websites and in their Yellow Pages ads. It isn't enough to believe what they say; we have to find out what they do so we can legitimately separate the wheat from the chaff. And when we do, the fun really begins."
Moving Guardian is compiling the horror stories of consumers who have been ripped off or treated shoddily by the companies they hired to relocate their belongings. Hill plans to compile and present to the powers that be in Washington and make the case that current federal regulations are being laughed at and wholly ignored. He plans to become the squeaky wheel that gets the oil…and the goods on who's doing what to whom in the moving industry.
Michael Hill is a former moving company "hired hand" whose dedication to blowing the whistle on crooked moving company operators knows no bounds.
To learn ways to avoid becoming a victim of the rampant rise in moving company malpractice before your next move, visit http://www.movingguardian.com or call 877.613.1140.
# # #