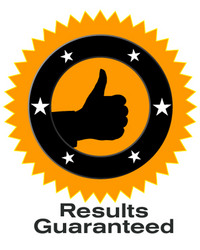 "Our results guarantee substantially reduces risk for the client and will give new users more confidence in trying ppc marketing."
(PRWEB) May 20, 2010
UK ppc management services company, CluedUp PPC, has launched a new results guaranteed Google AdWords pay per click scheme. This allows clients unhappy with their AdWords management results to claim 100% refund of fees.
CluedUp PPC promises no quibbles. And it allows clients to make the claim at their discretion without ever having to give a reason.
The company, which has been operating ppc since 2006, has even upped the stakes on "results". Tom Wilson, CluedUp PPC founder, said, "Although these are essential, we don't just drive traffic and CTR. For us, the real objective is ROI - because that's what ppc marketing is all about. So, we focus on achieving the maximum conversions at the lowest cost per click. He added, "If any client is dissatisfied with the ROI we achieve, they can have every penny of our fees back."
Such a guarantee is rare in pay per click management. As a result, CluedUp PPC believes its offer will give it a strong competitive edge in the UK market. And that it solves a problem for existing and new ppc advertisers.
It sees the guarantee as substantially reducing risk for the client. In addition, it believes this will not only give new clients confidence in using CluedUp's services but also in trying ppc as a marketing tool.
And they stand by the guarantee despite the fact that ppc search results are difficult to control. Even just one such claim could cost the company several thousand pounds. However, Tom Wilson doesn't see this as a risk.
He said, "In the four years we've been doing ppc campaign management there has never been a complaint, far less a claim. Our own case studies and testimonials prove how successful our AdWords management is. Check these out on our website."
"In addition, other ppc management companies outsource their work to us. We believe that this fact alone testifies to the quality of our pay per click service and to our high standing in the industry."
CluedUp PPC is part of the Sanderson Neill stable, an international marketing consultancy created in 1999. Tom Wilson argues that this brings a unique quality to its ppc service.
"Sales and marketing is who we are. And that's exactly what pay per click advertising is. Yes, we are Google AdWords experts, but we also add value to our service through our marketing skills. Having the skills to sell", he added, "be that selling a sign up, a lead, a report download, or a product or service, is the key to turning good pay-per-click campaigns into great ones."
In addition to management, the company offers the full range of pay per click marketing and other search engine marketing services. These include AdWords training packages, campaign set up, "ppc and go", professional mentoring, and "pay by results" search engine optimisation (SEO).
Although based in the UK, the company operates campaigns worldwide for its clients, as well as running local campaigns. It works with a wide range of industries, and offers the full panoply of ppc objectives.
Visit the website at http://www.cluedup-ppc.co.uk.
###