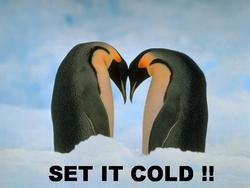 "Atera AnyTemp® Spas provide a daily home aquatic health and wellness system, at the perfect temperature outdoors, anywhere at anytime." Charles Reynolds, President & CEO, Atera AnyTemp® Spas
(PRWEB) May 2, 2010
The Atera AnyTemp® Spa allows consumers to set the temperature of their spa, much like the thermostat in their home, between 62-104 degrees, providing year round outdoor comfort at the perfect desired temperature. American inventor and 25 year spa industry veteran Charles Reynolds, manufacturer of the Phoenix, AZ based Atera AnyTemp® Spa recently received a U.S. patent on his spa chilling feature that has added a new level of water temperature control for hot tub, pool and swim spa consumers.
"Listening to what consumers have to say about what they want in a spa is the best market research there is." says Reynolds, "In hot and humid climates, consumers stated time and again that they did not enjoy their hot tub in the summer. After many years and exhaustive research, we developed a solution and received our Patent Allowance in February this year. Now consumers can enjoy their (Atera AnyTemp®) spa year round, outdoors, in perfect comfort."
Awards for "Most Innovative Spa" and "Top 10 Best" plus a "Best of Class" rating were also bestowed on Reynolds for his invention by the oldest and largest web based authority on spa industry trends and information, poolandspa.com, in March of this year.
Other cutting edge, industry leading technology includes:

All Patents and Patents Pending and ® Registered Trademarks are the sole property of F.S.H.P, Inc., Phoenix, Arizona, U.S.A. © Copyright 2010
# # #