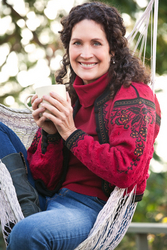 I enjoy being part of an association of supportive authors, committed to the art of writing and to each other's success
Baton Rouge, LA (PRWEB) May 20, 2010 –
The Association of Independent Authors presents a clear vision for its members – independent publishing is the preferred method and first choice for all authors. The AiA aims to achieve this by creating a culture of excellence, teamwork and professionalism in a supportive community environment where sharing and collaboration benefits each individual author.
"While there are countless forums, communities and social networks aimed at helping authors, the AiA is the first membership organization focused solely on independent authors." said Melanie Walsh, spokesperson for the AiA. "Every resource in our community is relevant to authors who publish their own work, including those members who have previously published traditionally."
AiA members praise the association for being essential to their writing and publishing journey. Jon Renauld, author of Dereliction of Duty, relies heavily on his AiA connections. "From offering writing tips to identifying pitfalls in the self-publishing industry, all my queries have been answered by willing, supportive fellow members," he said. "AiA has taken the 'self' out of self-publishing, and has developed a community of friendly, supportive professionals working together to bring a new generation of self-published books to readers everywhere."
Other writers say the AiA is a vital tool for career success. "It's so important for authors and independent publishers to learn everything they can about book publishing and marketing," says Dana Lynn Smith, author of The Savvy Book Marketer Guides. "Members of the AiA have the opportunity to learn from other authors as well as industry experts."
Sarah Cypher, Principal, The Threepenny Editor and author of The Editor's Lexicon: Essential Writing Terms for Novelists says, "I joined the AiA because it's one of very few organizations that has a strategy for the book industry in the 21st century, and it has a vision for how good books can find good readers without the middleman."
"There are hundreds of thousands of independent authors, all doing the same thing, individually. A key function of the AiA is to facilitate the sharing of information and resources so that members can avoid the mistakes made by others," said Leigh Cunningham, AiA co-director. "Since authors generally have limited budgets, our members can direct those funds toward initiatives that will generate the desired outcome whether it is sales or publicity.
"Another priority of the AIA is to improve the quality of self-published works. Our members are serious about ongoing improvement as a writer, and development as a business professional. We offer genuine, honest feedback on writing, cover and book interior design, and marketing strategies, in a supportive community environment."
The AiA is pleased to announce the following member releases for summer:

"I enjoy being part of an association of supportive authors, committed to the art of writing and to each other's success," said Fiona Ingram, author of the award-winning The Secret of the Sacred Scareb. "This is what it now means to be independent."
About the Association of Independent Authors
The Association of Independent Authors (http://www.independent-authors.org/) is a global membership organization of independent authors from the USA, Canada, Asia, UK, Australia, Europe and South Africa. There are several types of membership. Associate members are in the process of arranging the publication of their own work. Authors who have published their own work under their own name or under their own imprint are recognized as Members. This membership type also includes authors who have published traditionally and who are now planning to publish their work independently. Consultant members are sole proprietors who offer services that meet the needs of independent authors. A Fellow is one who has rendered exceptional service advancing the standing of independent authors and is only available by nomination. There are currently three Fellows of the AiA: JA Konrath, RW Ridley, and Stephen Windwalker.
Contact:
Melanie Walsh
info(at)independent-authors(dot)org
225.303.9711
###