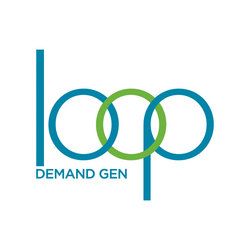 These survey results confirm that marketing communications is still considered valuable by many B2B organizations
PHOENIX (Vocus) May 3, 2010
Loop Demand Gen, an integrated business-to-business (B2B) demand generation and telemarketing services company, today announced the results of a recent B2B marketing communications trends survey. The survey reveals that the majority of B2B marketers will have at least the same marketing budget in 2010 as they did in 2009, despite current economic conditions and budget cuts at many organizations.
When asked about marketing budgets, 30 percent of respondents said they plan to increase their marketing budgets this year, while 48 percent said they plan to leave their 2010 marketing budget unchanged from 2009.
"These survey results confirm that marketing communications is still considered valuable by many B2B organizations," said Jared Bodnar, president, Loop Demand Gen. "Companies are continuing to invest in marketing communications initiatives."
The survey also found that:

Only 25 percent of respondents will add marketing positions in 2010, which suggests that marketers are challenged with accomplishing more with fewer staff.
10 percent of respondents plan to include event or trade show marketing and sales tools in their 2010 marketing mix.
Nine percent of marketers plan to include public relations in their 2010 marketing mix.
59 percent of marketers work with an outside marketing communications vendor.
20 percent of all respondents allocate between 25 percent and 50 percent to outside marketing communications vendors and services.
Many marketing professionals reported that they are exploring new markets and increasing communication programs in the markets they currently serve. Additionally, respondents said that social media and online marketing communications are the topics they are most interested in exploring, which indicates that more B2B companies are looking for new solutions to marketing challenges.
The survey also identified challenges faced by B2B marketers. Most significantly, marketers cited tight budgets, the economy and finding time to do everything as their main marketing challenges for 2010.
"Today, marketers face growing to-do lists with less time and fewer resources available to accomplish those items," added Bodnar. "Of the B2B marketers we surveyed, 64 percent have just one to five people in their marketing department. As 2010 progresses, I think we'll see more and more marketers investing a portion of their budgets in outside marketing communications vendors."
Loop's report on marketing communications trends was the result of phone surveys, conducted via telephone between December 1, 2009 and March 1, 2010, of 77 B2B marketing managers, marketing directors and marketing vice presidents across the United States. The goal of the survey was to gain insight into B2B marketing communications trends for 2010.
To access the full results of this survey, visit http://www.loopdemandgen.com/pdf/Loop_2010_B2B_Marketing_Survey.pdf.
For more information on Loop Demand Gen, visit http://www.loopdemandgen.com or call 877.770.LOOP (5667).
About Loop Demand Gen
Based in Mesa, Ariz., Loop Demand Gen is a full-service, specialized marketing support group. Loop provides integrated, strategy-driven customer interaction management campaigns for business-to-business clients. The company specializes in business-to-business programs that boost marketing and sales performance by increasing the frequency and quality of customer interactions via phone, e-mail and online. For more information on Loop and its services, visit http://www.loopdemandgen.com.
###