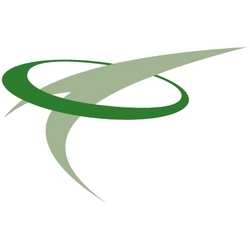 "Simply excellent! For those who are afraid to have an all-veg experience, try this food! It is very unique and very tasty. You'll want more!"
(PRWEB) May 6, 2010
Individuals looking for unique and filling vegetarian dishes can now find new inspiration with the release of "A must have...The Maroema Cook Book" by Mamta Reid. With a lightweight, compact design "The Maroema Cook Book" can be taken anywhere -- even the grocery store -- and features a selection of healthy and nutritious dishes sure to please vegetarians and non-vegetarians alike. The book is available for purchase on Amazon.com.
Reid, Founder of MAROEMA, a high-end Tokyo-based vegetarian catering service, designed the cook book to be easily portable to and from the supermarket. Recognizing that each person has his or her own touch when it comes to cooking, Reid chose to include photographs of each dish's ingredients, rather than photograph the final dishes themselves. This allows readers of "The Maroema Cook Book" to present food the way they want it to, and to focus on the food's taste as opposed to its presentation.
Many people have a misconception that vegetarian food is bland and is meant to be eaten as a side dish. "The Maroema Cook Book" is set to prove that just isn't so -- vegetarian food is two cups of fresh fennel sautéed with aubergine, served with oven roasted potatoes garnished with fresh basil on a bed of butter rice with a touch of nutmeg and a drizzle of fresh lime juice. This and other recipes featured in the book show how easy it really is to prepare a two or three course meal in time, and just how delicious and filling those meals can be.
"I'm a vegetarian of more than 35 years, and having traveled widely, thought that I'd tasted the full range of what is possible with veges. However, Mamta proved to me that there is a whole new level possible with non-meat food and flavors, and I quickly devoured each tasty dish that appeared before me," says one reviewer.
Based in Tokyo, MAROEMA is a high-end vegetarian catering service that provides unique vegetarian food to individuals, families and corporations. The company uses a variety of ingredients from Japan and around the world to create dishes with a blend of flavors unlike any other meal found in vegetarian restaurants throughout Japan. This unique approach to vegetarian cooking is reflected in Reid's new cook book.
"Simply excellent! For those who are afraid to have an all-veg experience, try this food! It is very unique and very tasty. You'll want more!" says another reviewer.
To purchase "A must have...The Maroema Cook Book" and to start creating delicious vegetarian dishes, purchase the book online at Amazon.com. For more information about MAROEMA and its vegetarian catering services in Tokyo, visit http://www.maroema.org.
# # #