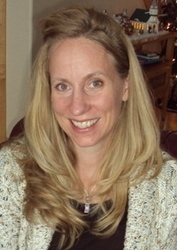 "I was absolutely shocked by the video report Ms. Morales and her two young reporters did!"
Little Falls, MN (PRWEB) May 12, 2010
When the popular online host Kelsie Morales turns to the camera, her growing audience of pre-teen and teenage girls knows she's going to tell it like it is. It's not exactly like having a 60 Minutes reporter show up at your office to rip your business apart but Morales is known to be a staunch advocate for encouraging young girls to create healthy relationships, speak with confidence, and take charge of their lives. With thousands of online followers Morales' YouTube and Blip TV channels has been giving advice, coaching young girls and reviewing what's hot and what's not for young girls since 2007. Recently, Jill Schoenberg, author of the wildly successful Journal Buddies children's books series came under the "Just4GirlsTV" microscope. Schoenberg appeared to be totally caught off guard by the video review.
"I was absolutely shocked by the video report Ms. Morales and her two young reporters did! I do not know any of these girls and they took it upon themselves to get their hands on a set of Journal Buddies for Girls from my website http://www.JournalBuddies.com and do a video review. It brought me to tears!" Don't mistake Schoenberg's tears for anything but tears of joy. After buying, trying and reporting on the full "Journal Buddies" experience, the young reporters spoke from their hearts. Schoenberg was deeply moved by the glowing and objective review her personal journaling program received. The ten and eleven year-old girl reporters enthusiastically described the Journal Buddies product with words such as, "fun," "empowering," "focused on the positive," and "a great way to interact with friends and learn new things!"
Old school thinkers might think of journaling as a place to privately share your woes, complain about problems in silence and get the day's frustrations off your chest. Yet, this Just4GirlsTV report demonstrates how powerful and positive journaling can be with just a little guidance. Schoenberg's award winning '"Journal Buddies" (there are girl's and boy's versions) have been proven to teach children from pre-teens on up how to:

Safely express their feelings
Unleash creativity through writing, sketching, and doodling
Experience bonding activities with friends and family
Strengthen their self esteem
Make better decisions
Learn the power of self respect
Schoenberg says, "I was amazed at the depth of these young girls' findings in their video review of my product. They quickly picked up on the fact that positive self-expression can be a very powerful and fun way to enjoy life. I just had to post their video on my website." Many behavior problems, relationship issues and self-esteem challenges our children face may find resolution through personal journaling. The practice of keeping a journal has been proven by experts in parent education and psychology to be an excellent tool for helping children effectively express themselves.
In spite of the overwhelmingly positive review of the Journal Buddies product by the young reporters, there was at least one criticism that slipped out toward the end of the unedited video review. One young reporter said, "I told my mom the only complaint I have is that I wish it was longer, I just love it!"
Jill Schoenberg has been studying the process of creative expression, building self esteem and enhancing relationships through the process of journaling from her home in Little Falls, Minnesota for years.
To see the full video review and to receive a free sample of Journal Buddies (for boys or girls), visit http://journalbuddies.com/pre-teen/preteen-childrens-book-series-video-book-review/ .
Journal Buddies books are available on Amazon.com.
###