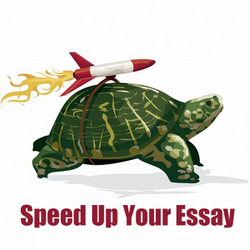 "ProfEssays.com has selected 15 new writers this month specialized in History and Marketing, since the students have more assignments in these disciplines. They will help the main staff in work with students' assignments", says Kelly McKnight, HR Dept.
Newark, DE (PRWEB) May 5, 2010
First year students and especially international students, have a lot of questions on essay writing when they start to write their first essay at school, college or university. They have to spend hours surfing the Internet to find appropriate answers and tips on planning, writing and editing essays, to make citations properly and to use the correct format. Then they have to spend even more time to choose the best of the many points of view on essay writing. Essay writing instructions and the tips one can find on the Internet are often controversial and are not always written in the way accepted by major schools, colleges and universities. It is extremely stressful, especially for those whose strong suit is not writing and also have a lot of assignments to do. Essay Help by ProfEssays.com is a life-preserver in the stormy ocean of today's internet-media.
This is a completely new resource developed and contributed to by their most experienced writers and editors. Essay Help is just the condensed portion of the comprehensive compilation that has been painstakingly collected and processed by professional essay writers during the long and successful history of the company. Now, everyone can take advantage of ProfEssays' seven years writing experience for free! They have a lot of free writing tools for visitors –from essay samples to practical tips and tricks that will help students get their piece of writing as close to A+ as possible. Essay Help was developed to save the time of the students and to show them how to write their essays faster. ProfEssays has all the information students might need on essay writing.
ProfEssays.com is also the right place to order custom essay papers as valuable sources for your own academic writing. In business since 2003, we are proud to be the most trusted custom essay writing company with a 65% customer return rate. We do our best to uphold this honorable reputation of a trustworthy and reliable academic partner for high school, college and university students. Our professional writers and researchers strive to satisfy all the writing needs of our customers.
# # #