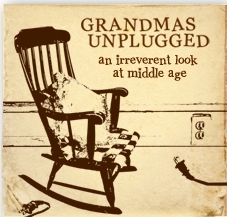 Grandmas Unplugged Greeting Cards. An irreverent look at middle age.
Hamilton, TX (PRWEB) May 1, 2010
Grandmas Unplugged Greeting Cards just launched their online greeting card store which offers shoppers an irreverent look at middle age. At the new Grandmas Unplugged card store you'll find a series of quirky cards utilizing a wide variety of old photos that our grandmas have collected from good friends and loving family members, and paired with equally sarcastic and witty commentary. At Grandmas Unplugged there are all occasion greeting cards with tongue in cheek commentary to suit any situation. There are cards for guys, the way they really talk to each other. That's in the "Skidmarks.... you know guy stuff" category. There are holiday cards and cards for weddings and anniversaries in the "Celebrations... extra days off" category. Zany get well cards that cure all ails with humor in the "Bummer.... you're sick dude" category. They have, not so traditional, birthday cards in the "Dang It.... another birthday" category. There are lots of off the wall cards in the "Whatever.... the best stuff is in here" category. These greeting cards cover everything from girlfriends to fart humor, encouraging each other to self-depricating and good natured teasing.
Now, who are these mystery ladies? Just a couple of small town country girls, originating their friendship in the Texas hill country. Eventually, they came to share a common grandchild (who happens to be one of the smartest children on the planet). They began to socialize further and unearthed the realization they had the same sense of humor. A sense of humor that the world may, or may not, be ready for.
A few more years passed with this concentrated energy bursting at the seams. Upon sharing cocktails, like the distinguished individuals they are, the idea came into play of providing an outlet for this humor before their heads spontaneously combusted. Stand up? No. Newspaper articles? No. And then, like a jolt of lightening or a lightbulb that finally decided to ignite itself, the idea for greeting cards came about. Yet another commonality between the dynamic duo was a love of uniquely humorous greeting cards.
Like a star born from a nebula, Grandmas Unplugged Greeting Cards rose from obscurity, in the form of these simple paper cards. In 2006, the gift (or plague, depending on the observer) was born. The next few years were spent collecting the perfect selection of photos for the card covers, phrases and punch lines for the card messages; in between work, ball games and cocktails, of course. Fear not, after years of anticipation and strategizing their launch onto society is finally here. The Myth, the outlet, the craziness; Grandmas Unplugged Cards. So... fix yourself a beverage and sit down with them for a while and check out their online greeting card store for a laugh to brighten your day, and maybe buy some cards to share with your friends. Then they'll tell two friends.... and they'll tell two friends.... and they'll tell two friends...... and so on and so on. See what you just became a part of?
###