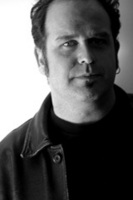 They are the kind of creative company I had hoped existed but had yet to find. They walk the walk and fully understand and embrace the changes in brand communications.
New York, NY (PRWEB) May 3, 2010
Story Worldwide, the first global content marketing agency, continues its recent strategic growth with the hiring of Rodd Chant and appointment of Frederik Anderson to senior leadership roles in the U.S., as well as three other hires in marketing, creative, and human resources.
Australian born, New York based Rodd Chant joins Story Worldwide in the role of Creative Director / New Business Development North America. Chant's career has seen him working on three continents for well-known agencies such as McCann-Erickson, BBDO, Batey Ads, and Publicis, as well as founding his own creative shop in Sydney, Australia. His last role in New York was at the creative helm of Foote Cone & Belding as EVP/Executive Creative Director.
Said Chant – "Since leaving FCB New York I have been working independently for agencies and clients globally. There was simply no agency in particular that I wanted to park myself full-time as I didn't want to create traditional advertising. But a fortuitous meeting with Story's CEO Kirk Cheyfitz via the world of social media introduced me to Story and I was immediately impressed by their vision and people. They are the kind of creative company I had hoped existed but had yet to find. They walk the walk and fully understand and embrace the changes in brand communications and what needs to be done for clients as the sands continually shift on the advertising landscape. They truly are a post-advertising agency and I'm excited about being a part of the team."
Based in Story's London office for the past two years as Creative Director, Frederik Andersen will take up a Group Creative Director role split between Story's three U.S. offices in New York, Connecticut, and Seattle.
Born and raised in Scandinavia, Andersen has won international design awards in categories as diverse as graphic, product, service and packaging design. Frederik is a multidisciplinary design authority who believes in media convergence and works across several industrial sectors, which goes hand in hand with the Story philosophy of deep brand transformation and post advertising.
Said Simon Kelly, Story's Chief Operating Officer in the US: – "Andersen has been instrumental in developing our narrative based approach and his transfer to the U.S. raises the bar for our creative abilities and increases our ability to do brilliant work for a number of International clients."
Chant will report directly to Simon Kelly. Andersen will report to North American Executive Creative Director Keith Blanchard.
About Story Worldwide:
Story Worldwide (http://www.StoryWorldwide.com) believes the key to brand success is effective storytelling in any channel, anywhere in the world. Incorporating this philosophy into work for some of the world's most-recognized brands, Story Worldwide is the driving force behind the post-advertising age, producing the trendsetting marketing that is replacing traditional ads. With its decidedly unorthodox approach to marketing, Story Worldwide crosses traditional boundaries to redefine the way businesses engage their current and potential consumers. Story Worldwide's signature approaches, "storytelling" and "narrative branding," set the stage for stand-out results in what is an otherwise oversaturated industry. Story Worldwide has created loyal consumer audiences for companies including Unilever, Lexus, Coty, RCI and Agent Provocateur. With over 150 employees and offices in New York, Seattle, Connecticut, London and Hong Kong, Story Worldwide is quietly leading the global post-advertising revolution.
Media Contact:
Jon Thomas
Jon(dot)Thomas(at)storyworldwide(dot)com
203-803-4846
###