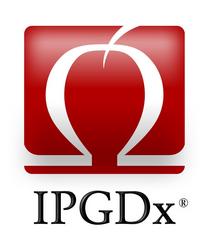 but here in the US only a few key centers are publishing but new areas such as wound care are opening up.
Michigan (Vocus) May 4, 2010
PrognostiCheck®, the noninvasive assessment of the presence, severity and progression of any disease the effectiveness of any treatment and the timing of non-acute death in any patient has had five new peer-reviewed professional publications in various disease states (pancreatic cancer, tongue cancer, cervical cancer, heart failure, hospitalized patients, kidney disease/dialysis) published over the last five months.
IPGDx, LLC, a Michigan based technology development company has announced the continued validation of its patented technology for the assessment of prognosis; PrognostiCheck®. "New publications are appearing each month now, according to Michaeal G. Singer, Senior Managing Member of the Company. While the body of evidence grows Singer says that it seems physicians are surprised when they learn that accurate, individualized prognosis in any disease is now available. With about 200 publications in all major disease states the Company expects a tipping point to be reached soon, says Singer."
The technology is reported in the publications to measure cell membranes electrically, without any mathematical or statistical manipulations. The direct measurement of each patient is used to improve treatment when possible identifying those patients that require more aggressive treatment. When treatments don't work the results are used to support better end-of-life care decisions to insure comfort and maximize the quality of their remaining life.
"Physicians are routinely using the technique in their daily practice in Europe and South America," says Singer, "but here in the US only a few key centers are publishing but new areas such as wound care are opening up."
With key new provisions in the healthcare reform bill requiring comparative effectiveness and payment for progress the technology has the potential to become the new standard as it is objective, individualized and provides better information sooner. "The electrical illustration of cell membranes occurs at an earlier level of physiology than current studies such as blood chemistries and cell counts, imaging techniques such as x-ray, CT scans and MRI and especially physical examinations. It's like look farther up the road to see traffic from afar when planning to cross the street, says Singer, as the usual test and exams are after-effects of what happens in the cells."
The Company is focusing much of its efforts in cancer patients as there are so many areas to benefit the patients, families and physicians there. Several publications consider patient mortality while others are now focusing on measuring treatment effects.
Chief Scientific Officer of the Company, Henry C. Lukaski, PhD adds, "The use of a phase-sensitive device designed to measure resistance and reactance at 50 kHz affords the physician and patient unique information to assess status and monitor treatments while affording the highest levels of safety and practicality. These advantages provide a novel tool to assist in patient care."
Clinical Doctor of Pharmacy, John D. Kutzko, Pharm D, the company's second-in-command and co-inventor of some of the technologies adds, "At a time when the cost of medications to treat chronic diseases have skyrocketed and financial resources are dwindling our team has dedicated the better part of our lives to improving patient outcomes by providing a means to determine if these expensive medications are truly benefiting the patient by slowing or reversing the course of the disease. When disease slowing or reversal is evidenced by PrognostiCheck® then these drug treatments should continue but when the response to certain drug therapies, which currently may take days or weeks to ascertain, can be see quicker "upstream" the ability to provide better information sooner to the physician can alter a patient's life."
Kutzko added, "Diagnostics, medical technologies and drug treatments available to today's patients are superior to what have been made available throughout the course of history however if these technologies cannot answer the simple question of is this drug therapy working or not then the opportunity to change to another agent midstream may have been missed."
About IPGDx, LLC
The Company was founded in 2003 and has developed additional applications of its core technology to "see" cell membranes and is currently developing a low-cost patient and consumer version of the instrument needed to make the patented measurement. The Company is also building a patient/family centric social network web 2.0 internet site, "If Sick, How Sick®" to better support patients with chronic disease conditions.
Contact
Michaeal G. Singer
Senior Managing Member
IPGDx, LLC
POB 253
Harrisville, MI 48740
989-724-5631
info(at)ipgdx(dot)com
http://www.ipgdx.com
# # #