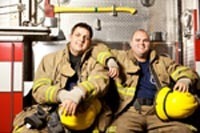 Spring, TX (PRWEB) May 2, 2010
The United States Fire Administration, or USFA, and the National Institute for Occupational Safety and Health, or NIOSH, recently announced a collaborative study to evaluate an increased risk of cancer among firefighters as a result of smoke, soot and other contaminants contained in burning buildings.
The USFA is a division of the Department of Homeland Security's Federal Emergency Management Agency, and, as such, provides a national locus for fire and emergency response teams and individuals, and a resource to provide public information, training, technology and data used to evaluate fires or institute new studies.
A division of the Centers for Disease Control, or CDC, NIOSH serves a number of vital functions in the U.S. workforce, primarily diagnosing and preventing work-related illnesses and hazards. It also maintains a Fire Fighter Fatality Investigation and Prevention Program, which combines a database with safety publications.
USFA Administrator Kelvin J. Cochran was reported as noting that the nation has lost too many firefighters to fire-related diseases and that the study's primary aim is to determine "epidemiological oversight"; that is, how much more likely are firefighters to acquire certain fire-related illnesses and cancers than the populations at large.
The study, which will run for several years and sample a database of more than 18,000 current and former career firefighters (that is, not volunteer), hopes to use the expanded information to not only create more reliable statistical extrapolations regarding firefighter disease and injury, but to isolate the prevalence of certain cancers from the larger population, giving health care workers and insurers a valid footing from which to compare the risks of various causes of death.
Firefighters are inevitably exposed to smoke, soot and fumes from fires in which potential carcinogens like polycyclic aromatic hydrocarbons, or PAHs, formaldehyde and asbestos are burnt. In the case of PAHs, their incomplete combustion (which can also occur when cooking meat over charcoal, or burning gasoline in a poorly tuned automobile engine) can lead to reproductive effects, skin rashes, and cancer.
Formaldehyde, the chief ingredient used in embalming (preserving human or animal bodies after death), is another toxin listed on the Agency for Toxic Substances and Disease Registry's (ATSDR) site. ATSDR, a division of the U.S. Department of Health and Human Services, lists formaldehyde as a probable human carcinogen that, even at lesser doses, causes severe eye, skin and respiratory tract irritant, which can also damage the gastrointestinal tract and cause respiratory failure and acute renal failure.
Asbestos, though not initially toxic, can lead to a number of illnesses and diseases, namely asbestosis (which is not unlike COPD or asthma) and malignant mesothelioma. Mesothelioma, most often diagnosed as malignant pleural (in the lungs) mesothelioma, is a form of cancer with a long dormancy period, during which the disease produces few symptoms.
Once patients cross some as-yet undiagnosed threshold, symptoms become quite definitive, and sufferers seeking a doctor's care will generally receive a diagnosis of about one year to live.
For firefighters, who are exposed to asbestos in every severe fire in a building more than forty years old, the risk of mesothelioma is huge – almost as high as for shipyard workers and boiler. In spite of this evident risk, no actual studies showing the incidence of mesothelioma among firefighters has been conducted since 1990.
This joint NIOSH/USFA study will be funded by the latter agency, and hopes to determine if more cancers occurred among the 18,000 than among the population in general, and if the cancers can be attributed to the contaminants to which firefighters are traditionally exposed.
# # #