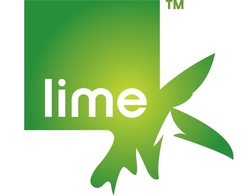 "Lime Connect Canada represents a fresh approach in the disability talent space."
(PRWEB) May 1, 2010
Lateral recruiting is a key talent acquisition component for Lime Connect Canada's partners. Building on the success of our campus recruitment focus, Lime Canada has developed a new program to target experienced, talented people with disabilities who are seeking career advancement. BMO Financial Group, Google, IBM Canada, PepsiCo and TD Bank Financial Group have worked with Lime Canada to integrate disability as a full component of their overall diversity strategy, and value the intellectual capital that is found in people with disabilities. Candidates won't want to miss this opportunity to network one-on-one and develop relationships with corporate execs and recruiters who are seeking to hire, and to potentially interview at the event for current openings. We put talent first, and this is no "job fair."
One in five people globally has a disability, and 70% of disabilities are invisible - including ADD, dyslexia, depression, medical conditions and many others. All individuals with disabilities are encouraged to take advantage of this opportunity.
Date: Thursday, June 3, 2010
Time: 6:00 – 8:00 pm
Format: Cocktail reception with brief panel discussion and potential face-to-face interviews
Dress: Business/business casual
Location: Downtown Toronto
Opportunities: Current openings include a wide variety of positions in finance, technology, consulting, marketing/sales, management and more
Space is limited because of the event format. To apply to attend/RSVP, and check out the professional opportunities available with our partners, go to http://www.limeconnectcanada.ca
Application/RSVP Deadline: Wednesday, May 12, 2010
About Lime Connect Canada: Lime Connect Canada (Lime Canada) is a not for profit organization founded in 2009 to represent a fresh approach in the disability talent space. Lime Canada's mission is to lead the way as the premier resource for top talent in the disability space by attracting, preparing and connecting highly accomplished individuals with disabilities for careers with leading corporations. Our goal is to break stereotypes and guide all companies to realize the importance, and value, of employing people with disabilities at every level of education, talent and ability. Lime Connect Canada is part of the global Lime Connect organization.
# # #