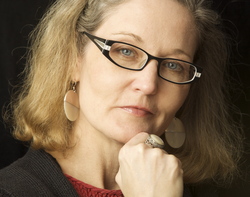 "FiveMoreMinutesWith.com is a special place where clarity, compassion, and catharsis are shared; emotions released; and lives celebrated. It's remarkably cozy and intimate, something not usually found in Web sites."
Seattle, WA (PRWEB) May 1, 2010
The new Web site Five More Minutes With offers a chance to honor dearly departed moms this Mother's Day. Five More Minutes With is building a social community of spiritual, like-minded people offering comfort during a time of grief but also a cathartic way to say goodbye, provide closure, and remember loved ones.
"Mother's Day is a wonderful way to celebrate your Mom by making her breakfast in bed or by taking her to brunch," said Braiden Rex-Johnson, editor of Five More Minutes With. "But it's also an appropriate time to remember all the mothers who have passed, and honor them by sharing memories. It is incredibly powerful to put your thoughts into words and see them published on our site."
Visitors are invited to explore the Five More Minutes With site for inspiration, and then submit their own story to share. They are encouraged to think beyond beloved husbands, wives, moms, dads, or close relatives and include cherished friends or companion animals, or even people who may not yet have died, but are simply lost to them (such as an adopted child or former lover). Photos are also encouraged.
For those remembrances shared between May 1 and May 9, 2010, those making submissions will automatically be entered to win a batch of fresh-baked, assorted brownies in a beautiful wooden keepsake box from Fairytale Brownies, http://www.brownies.com.
"FiveMoreMinutesWith.com is a special place where clarity, compassion, and catharsis are shared; emotions released; and lives celebrated. It's remarkably cozy and intimate, something not usually found in Web sites," said Kate Heyhoe, founding editor of the first food-and-wine Web site, GlobalGourmet.com. "Often, the smallest words make the biggest difference, and here they create a potent experience for both contributors and observers."
About Braiden Rex-Johnson:
The Web site Five More Minutes With launched in March 2010 by best-selling cookbook author and award-winning food and wine columnist Braiden Rex-Johnson. Based in Seattle, Wash., Rex-Johnson is the author of seven books, including Pacific Northwest Wining & Dining: The People, Places, Food, and Drink of Washington, Oregon, Idaho, and British Columbia (Wiley, 2007); the Pike Place Public Market Seafood Cookbook (Ten Speed Press, 2005); and the Pike Place Market Cookbook (Sasquatch Books, 2003). Rex-Johnson is a regular contributor to Pacific Northwest, The Seattle Times Sunday magazine; Wine Press Northwest; and Amazon.com's Al Dente blog. She is Vice President/Program Chair of Les Dames, Seattle, and is also active in International Association of Culinary Professionals (IACP), Women Chefs and Restaurateurs (WCR), the Portland Culinary Alliance (PCA), and Phi Beta Kappa, and serves as a judge for the James Beard Foundation annual awards. For more information go to http://www.fivemoreminuteswith.com.
###