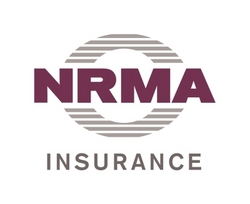 I told them they would probably need a bit more make-up than myself and to go easy on the catering as the camera can add a few kilos
(PRWEB) May 1, 2010
Brisbane Broncos captain Darren Lockyer might be rated for his foot work on the field but it's his phone work that has him scoring points in a new television commercial for major sponsor NRMA Insurance.
He and fellow Bronco Corey Parker have been called off the acting bench to star in their fourth ad for the insurer, along with team mates Peter Wallace, Sam Thaiday and Ben Te'o.
In a hark-back to the popular 'Reboot the Server' television commercial from 2007, Lockyer once again dons a headset as a telephone consultant, while Te'o shows form with a tea trolley and Thaiday attempts to tackle a vending machine.
The commercial airs this Sunday (May 2) as part of a campaign that is set to drive competition in the Queensland car insurance market with a promise to beat any competitors' price by 10 per cent.
NRMA Insurance Corporate Affairs Manager Sue Hawkins said she expected the new commercial to be popular with customers, many of whom had been calling for their favourite Broncos to make a comeback performance on the small screen.
'From Brisbane cabbies to customers to our own staff, we always get the question: when are you doing more ads with the Broncos?' she said.
'We love working with the Broncos because they understand our mentality of challenging the market - taking it on, shaking things up.'
Now something of a seasoned performer, Lockyer said he had a few tips for his team mates for their acting debuts.
'I told them they would probably need a bit more make-up than myself and to go easy on the catering as the camera can add a few kilos,' he said.
The commercial, created by ad agency Human, airs Sunday morning on Channel 7's Weekend Sunrise and in the evening during the TV Week Logies Awards on Channel 9.
NRMA Insurance QLD is a leading insurance provider, offering car insurance, home insurance, motorcycle insurance, travel insurance, business insurance, boat insurance, health insurance and caravan insurance in Queensland.
# # #