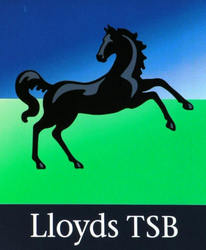 It is important for customers that their mortgage offers flexible features. Our research shows that customers want to have a greater degree of control over how much they pay, and have the opportunity to flex payments dependent on economic conditions
(PRWEB) May 4, 2010
Research published by Lloyds TSB today shows that customers value a degree of flexibility on their mortgage.
Just over two thirds (68%) of those surveyed highlighted flexibility as a key 'important' feature, with 40% of respondents underlining flexibility as 'very important', and 31% stating that this flexibility had become even more important within the last year.
Questioned about the current factors affecting their enthusiasm for flexible mortgages, respondents cited the current low interest rate environment (18%), with some highlighting their fears of possible future interest rate rises (22%), as well as job security concerns(18%). The ability to change payment options was a vital factor for 18% of respondents. Only a relatively small percentage (11%) were directly concerned about the affordability of mortgages.
Amongst the most favoured benefits from a mortgage with flexibility, over two thirds (68%) of borrowers surveyed stressed the ability to alter the mortgage term, whilst just over half (53%) were attracted by the possible options for payment holidays, and 67% wanting early repayment options. Making it easier to move your mortgage to another property was seen as a major factor by just under two thirds (64%) of respondents.
Information was also a key concern, with just over half of respondents (55%) stating that they would like more details from banks to help understand the opportunities a mortgage with flexible benefits can provide.
Stephen Noakes, head of mortgages at Lloyds TSB, said: "It is important for customers that their mortgage offers flexible features. Our research shows that customers want to have a greater degree of control over how much they pay, and have the opportunity to flex payments dependent on economic conditions.
"Our mortgages at Lloyds TSB have a variety of flexible benefits to help fit the changing needs of our customers. Providing flexible benefits is just one of the ways we will continue to deliver best value mortgages and customer service in these still challenging times."
A TV advert campaign will be launched on 1 May – image available from the press office.
Notes to editors:
Flexible benefits Lloyds TSB offers mortgage customers:

Up to 3 other people to apply for a mortgage
Early repayment options
A fully portable mortgage
Ability to alter your mortgage term
Options to swap from capital repayment to interest only
Payment holidays
Overpayments
Ability to have up to two guarantors
Ability to top-up
Lend-a-hand product specially for first time buyers
The parent or helper gets the opportunity to provide tangible assistance to
their child/friend

The parent enjoys earning 4.25% interest on their savings.
*ICM interviewed a nationally representative sample of 1000 GB adults aged 18+ via the telephone omnibus between 21st-22nd April 2010, of which 331 respondents had a mortgage. Surveys were conducted across the country and the results have been weighted to the profile of all adults. ICM is a member of the British Polling Council and abides by its rules. Further information at http://www.icmresearch.co.uk
For more information:
Carole Butcher
Media Relations Manager
Tel: 020 7356 1714
###