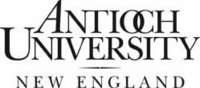 Thanks to their hard work, we now have a fine roadmap to guide AUNE to achieving carbon neutrality by 2020 and have already begun traveling to implementation
Keene, NH (Vocus) May 3, 2010
Antioch University New England (AUNE) is launching a ten-year Climate Action Plan (CAP) to achieve carbon neutrality by the year 2020. AUNE's president Dr. David A. Caruso will formally announce the CAP – and thank the Carbon Neutrality Task Force that helped create it – at an event on campus on May 6, 2010.
Following the steps outlined in the plan, AUNE will undertake multiple initiatives during the next decade to alleviate its impact on global climate change and address related social justice concerns. A key goal is to significantly decrease campus greenhouse gas emissions by reducing reliance on fossil fuel-based sources for electricity, heat, business travel, commuting and waste disposal. The university will also strengthen its inclusion of content regarding sustainability and climate change in the academic curriculum, and expand climate change-related research and public education programs.
By meeting the CAP's objectives, AUNE expects to reach climate neutrality by the targeted date. Progress will be reviewed annually by President Caruso and his cabinet.
A task force of nearly three dozen faculty and staff members, students, alumni, and engineering and green building experts carefully crafted the CAP. With its completion, AUNE becomes one of about 125 higher education institutions around the country to develop such a plan, in keeping with pledges to the American College and University Presidents' Climate Commitment.
"I am enormously grateful to the more than thirty AUNE alumni, faculty, staff, students, administrators and community experts who shaped this plan of action," said Abigail Abrash Walton, task force Steering Committee chair and Assistant to the President for Sustainability and Social Justice.
"Thanks to their hard work, we now have a fine roadmap to guide AUNE to achieving carbon neutrality by 2020 and have already begun traveling to implementation," she said.
About Antioch University New England:
This is Antioch University New England's forty-sixth year as an institution of higher education. Located in Keene, New Hampshire, AUNE offers rigorous, practice-oriented, values-based master's, doctoral, and certificate programs to more than one thousand students. Degrees in education, environmental studies, leadership and management, and psychology reflect a dedication to activism, social justice, community service, and sustainability. Antioch University New England is the oldest and largest of Antioch University's graduate campuses. For more information about Antioch University New England visit our web site at: http://www.antiochne.edu.
About Antioch University:
Antioch University, a visionary academic community composed of five campuses in four states, is uniquely capable of bringing its students' brightest ideals and highest ambitions to life. Each campus has its own distinct academic programs, community life, and regional or national identity. Antioch University is founded on principles of rigorous liberal arts education, innovative experiential learning and socially engaged citizenship. The multiple campuses of the University nurture in their students the knowledge, skills and habits of reflection to excel as lifelong learners, democratic leaders and global citizens who live lives of meaning and purpose. For more information visit: http://www.antioch.edu.
###