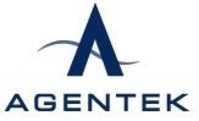 "Agentek's new Mobile Field Service 3.0 product enables the fully-connected mobile workforce to quickly and consistently drive real breakthrough results," states Agentek CEO Jeff Jarvis.
Atlanta, GA (PRWEB) May 4, 2010
Agentek, Inc., a leading field service mobility, workforce optimization and telematics software solution provider, announces its next generation Agentek Mobile Field Service solution built from the ground up to work the way technicians do in dynamic service delivery companies.
Service organizations today are challenged to increase productivity and reduce operating costs in the face of an ever-changing business environment. From executives who must quickly turn new strategies into action to field employees who need to adapt to real-time changes at a customer location, the ability to respond effectively to dynamic business conditions can be a true competitive advantage for services companies.
Field service organizations urgently need flexible solutions that support this dynamic environment in order to realize this advantage. Agentek Mobile Field Service 3.0 is a revolutionary mobile product, built from the ground up to help services organizations address the dynamic needs of those involved with serving customers, from field employees to service executives. Unlike traditional mobile solutions, Agentek Mobile Field Service 3.0 can be easily changed as business conditions change without involving programmers.
This new solution fully connects field employees to the information they need to do their jobs right the first time. It is highly-configurable, easy-to-use, and can be deployed on cost-effective Windows smart phones as well as ruggedized devices. The solution has already received enthusiastic support in the marketplace, and is currently being deployed by Protection One, a leading national provider of electronic security services to the residential, commercial and wholesale markets.
"Agentek's new Mobile Field Service 3.0 product enables the fully-connected mobile workforce to quickly and consistently drive real breakthrough results," states Agentek CEO Jeff Jarvis. "In measureable terms this means more calls per day, improved first-time fix rates, reduced operating costs, increased services revenue and a tremendous upswing in customer and field tech satisfaction."
"Our 2010 mobile field service research shows that service organizations are prioritizing usability, real-time connectivity, scalability and security in their selection of a mobile field service solution." says Sumair Dutta, senior research analyst at the Aberdeen Group. "At the end of the day, solutions that empower field technicians to effectively complete their service tasks and deliver on customer expectations are those that are going to stand at the top of the selection shortlist."
Robert Rinkenbaugh, vice president of information technology at Protection One, will share how Protection One is benefiting from Agentek's new Mobile Field Service 3.0 solution at a webinar on Tuesday, May 18, 2010 at 2 p.m. ET. To register for the webinar, please visit http://www.agentek.com/protectionone.
About Agentek:
Agentek is a leading provider of mobile field service software, workforce optimization and vehicle telematics solutions that enable businesses to achieve a predictable, reliable and repeatable customer experience from commitment to service fulfillment in real-time. Agentek delivers end-to-end mobile workforce optimization solutions that empower the field and unite the enterprise. Find out how leading companies are leveraging Agentek's fully-connected mobile technology to develop new service revenues, cultivate customer loyalty and gain competitive advantage. http://www.agentek.com.
About Protection One:
Protection One is one of the largest vertically integrated national providers of sales, installation, monitoring, and maintenance of electronic security systems to homes and businesses and has been recognized as one of "America's Most Trustworthy Companies" by Forbes.com. Network Multifamily, Protection One's wholly owned subsidiary, is the largest security provider to the multifamily housing market. The Company also owns the nation's largest provider of wholesale monitoring services, the combined operations of CMS and Criticom International. For more information about Protection One, visit http://www.ProtectionOne.com.
###