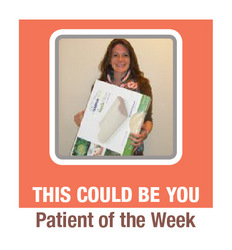 "Like" the new Facebook page and become a fan today. We have weekly, and monthly give-aways. Simply sign-up for the fan-only offer!
San Francisco, CA (PRWEB) May 3, 2010
Join the Executive Express Chiropractic team as they pave the way for the medical field in the social media space. Dr. Eben Davis, Dr. Adam Jacobs, and their team of chiropractors, collectively known as the "Social Back Doctors," are re-launching their Executive Express Facebook Page to kick it all off.
This new page will feature exclusive offers for fans, including contests and giveaways each week. Those who are already patients at the clinic will also have the opportunity to become the "patient of the week" and have their photo featured on the page. Along with this, one can find FAQs about Executive Express and general chiropractic treatment, conversations with the Social Back Doctors, interaction amongst fans, and more. "Like" the page and become a fan today. And make sure to stay tuned as more information is revealed about the Social Back Doctors revolution making its way into YouTube, Twitter, the blogosphere and beyond.
The Social Back Doctors are making extraordinary changes and everyone is going to want to be a part of this.
Become a Fan of Executive Express Chiropractic Today
###