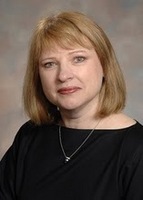 Tacoma, WA (PRWEB) May 3, 2010
Dr. Nedza, a nationally recognized leader in healthcare policy, had served as the Vice President of Clinical Quality and Patient Safety since 2008. Prior to her work at the AMA, she served as a Medical Officer in the Special Program Office for Value-Based Purchasing and as Chief Medical Officer of Region V at the Centers for Medicare and Medicaid Services.
"We are very pleased to welcome Dr. Nedza to our executive team.", said James Mault, M.D., FACS, Chairman and CEO of HealthyCircles. "Dr. Nedza has pioneered innovative new solutions for physicians at the American Medical Association and with governmental agencies. Susan's years of experience and extraordinary vision will help maintain our leadership in the connected health space and will ensure HealthyCircles continues to develop industry leading solutions that drive better care, to more patients, at a fraction of the cost."
As the Vice President of Strategic Clinical Solutions Dr. Nedza will be responsible for working with professional organizations, government agencies and spearheading global programmatic clinical initiatives.
Dr. Nedza is a board-certified emergency physician and holds an appointment as Adjunct Associate Professor at the Feinberg School of Medicine, Northwestern University. Nedza is a graduate of the Stritch School of Medicine of Loyola University and received her MBA from the Kellogg Graduate School of Management of Northwestern University.
The HealthyCircles™ Connected Health Platform is an integrated suite of online Professional and Consumer Portals that seamlessly connect healthcare professionals, patients, families, and caregivers.
# # #