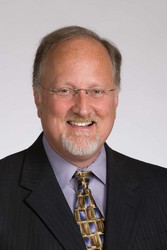 We're optimistic that with thoughtful attention to areas such as gaps in the data provided and implementation plans Ohio can win federal dollars to support the ambitious education reform agenda already underway in the state.
Cincinnati, Ohio (Vocus) May 4, 2010
Ohio's chances of winning a share of Race to the Top education funding in the second round of the federal competition are strong, according to a new report from the nonprofit think tank Ohio Education Matters.
In a policy report released today, the subsidiary of Cincinnati-based KnowledgeWorks Foundation says that Ohio's good showing in the first phase of Race to the Top, along with a breakdown of its scores and comments from reviewers, indicate the state is well positioned to win a share of the $3.4 billion still available. Ohio was one of 16 finalists and its proposal was ranked 10th among the 41 submitted in the first round, which resulted in only two states being funded.
After examining proposals from several states, reviewers' comments and media reports, researchers found "Ohio received high marks for its core initiatives and the vision driving them. While the state lost points for lack of detail and clarity, and some aspects of its proposal scored higher than others, both the comments and the scoring breakdown indicated the state had most of the key elements for education innovation and reform in place."
Andrew Benson, executive director of Ohio Education Matters, said his organization's review showed that state leaders, who have said they plan no major changes to the proposal, are on the right track. "The second round of Race to the Top offers Ohio the opportunity to strengthen and support an already robust proposal," Benson said. "We're optimistic that with thoughtful attention to areas such as gaps in the data provided and implementation plans Ohio can win federal dollars to support the ambitious education reform agenda already underway in the state."
The report recommends that the state's second $400 million application:

Demonstrate a broader level of support. While Ohio received indications of support from enough local districts and charter schools to reach half of the state's public school students, support from additional sources, including those outside education, would further strengthen the application.
Be specific about ways in which Ohio will use RttT funds to scale up programs with a proven record of success and provide evidence that Ohio is proposing more than pilot programs or pet projects.
Focus on doing what is right for Ohio and has gotten results rather than jump through hoops to get federal dollars. The report says, "Initiatives must be rooted in Ohio's larger vision and reforms already in place, so the state should resist the temptation to borrow strategies that appeared to score well for other states simply as a way to increase its point total."
Acknowledge areas where the application does not follow federal recommendations exactly and provide rationale for why the state's strategy is appropriate for Ohio.
Craft a plan to fulfill the state's responsibility to share lessons and experiences nationally, especially in the area of standards and assessments, where Ohio ranked top among all applicants.
The Ohio Education Matters review also noted that the state could benefit from enhancing its proposals for how to use incentives and consequences to motivate local districts, especially in the area of turning around underperforming schools.
Ohio has until June 1 to return its application for Phase Two of the Race to the Top. Applicants will learn in September if they have been awarded RttT funds in the second round.
The full policy report is available at http://www.ohioeducationmatters.org. Also available on the website is a county-by -county summary of potential Race to the Top funds available to schools and districts if those local entities agree to participate, and a guide to the Race to the Top process.
Ohio Education Matters (http://www.ohioeducationmatters.org), a subsidiary of KnowledgeWorks Foundation, is a statewide, public policy research organization that focuses on connecting the dots between great innovations and those in the community who can make change. As a non-partisan entity, Ohio Education Matters acts as a catalyst of an education transformation in the state by conducting research, advocacy, engagement and policy development that inspires others to make the system changes needed today to prepare Ohio's children for the future.
KnowledgeWorks Foundation (http://www.kwfdn.org) strives to be the leader in developing and implementing innovative and effective approaches to high school education in the United States. The organization primarily focuses on redesigning urban high schools, developing STEM and Early College high schools, and supporting student-centered approaches to delivering real learning and results in our schools.
# # #