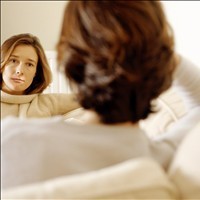 "Distance learning is no longer the wave of the future, says Kristy Wapniarski, Marketing Admin, it is here and rapidly growing. Visit us at Find-a-Therapist.com and see!"
(PRWEB) May 5, 2010
Find-a-Therapist.com. the most prominent online directory of mental health professionals online, has recently launched a Continuing Education course module. Now earning online continuing education courses (CEUs, CEs) is easier than ever before through Find-a-Therapist.com.
Find-a-Therapist.com provides Web-based, interactive continuing education courses for mental health professionals, including physicians, psychologists, school counselors, marriage and family therapists, addiction professionals, psychiatric nurses, social workers, and others who meet the needs of those with mental health concerns.
The distance learning curriculum is second to none and benefits professionals by offering courses which are accessible 24-hours-a-day. Find-a-Therapist.com is partnering with some of the biggest names in the continuing education field to provide mental health professionals with the most up to date, clinically sound coursework available.
Professionals can simply create an account, log in and take a Find-a-Therapist.com CE course. It is fast, easy, and they can receive a certificate of completion immediately. No need to buy expensive plane and hotel tickets to take a course from nationally known experts. Distance learning provides the opportunity to learn in the comfort of your home at a time that is convenient to you. You can even take part of the course and return to finish it later.
###