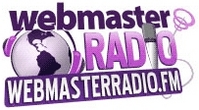 It's like opening a window to what works best for your company; revealing it's unique advantages in the work market and finding ways to create real-time marketplace activity around those advantages.
Fort Lauderdale, FL (PRWEB) May 4, 2010
Are you looking to take the plunge as a business owner? Get coached by 'SEOmom' Gillian Muessig, Co-founder of the popular SEO management software company SEOmoz, LIVE on WebmasterRadio.FM's new show "CEO COACH!"
Kicking off May 3, the show's topics will include everything from Start-ups, to Branding, Partnerships, Funding, Metrics, Finances, Growth/Staffing, Internationalization and more, all led by one of the most highly regarded members of the search engine marketing community and successful business owners in her own right, Gillian Muessig.
Get out there and give it 110 percent, as Gillian helps you discover what it takes to start and run a successful business, to see beyond the outdated notions concerning business structure and function, to think as a leader and to blaze your own path—all of which adds up to just one reasonable outcome: a more secure and fulfilling business with a team that shares your dream. Join her LIVE every Monday at 1PM Eastern / 10AM Pacific for guidance on defining your company's abilities, temperament, and assets in a business setting. It's like opening a window to what works best for your company; revealing it's unique advantages in the work market and finding ways to create real-time marketplace activity around those advantages.
Don't see this as a one-sided dialogue either. Staying true to WebmasterRadio.FM's passion for providing open and interactive programming to our listeners, Gillian invites you to help shape the direction of the show by dropping comments, questions or suggestions in the WMR chat or on twitter (#CEOCOACH). By the end, you'll think about your business in a new way, as a true CEO armed with everything you need to build a business on the web that will prosper in the years ahead.
SEOmoz's "CEO COACH!" airs LIVE every Monday at 1PM Eastern Time / 10AM Pacific on WebmasterRadio.FM. Alternatively, catch it on demand through iTunes, or the WebmasterRadio.FM archives inside the Internet Marketing Channel.
About SEOMoz:
One of the most highly regarded SEO Blogs out there, SEOmoz constantly posts in depth material that is easy to implement and understand. While some of the information can be for the more advanced SEO there are plenty of posts for beginners and each Friday the latest White Board Friday is posted, a video that focuses on a major topic in search marketing usually lead by SEOMoz CEO Rand Fishkin
Gillian Muessig is the President and Co-Founder of SEOmoz, the web's most popular provider of SEO management software. SEOmoz serves a community of nearly 250,000 search marketers around the world; the SEOmoz blog is read by more than 40,000 people each month. Known as SEOmom throughout the industry, Gillian travels the world evangelizing for both the company and the search marketing industry. Gillian is known to have hand on the pulse of the profession and has provided keynotes and sessions for conferences and seminars around the world.
SEOmoz, Gillian and her partner, CEO Rand Fishkin have been featured in publications such as Newsweek, NPR, and the NYTimes. Gillian is the recipient of the 2009 World Brand Leadership Award. Her radio program, CEO Coach broadcasts live from wherever Gillian is around the world, and airs on Webmaster Radio, every Monday, 9AM Pacific time, noon Eastern.
About WebmasterRadio.FM:
WebmasterRadio.FM lifts the "veiled curtain" of the Internet, bringing the business community together through an interactive radio network. Its listeners are a global group, comprised of everyone from corporate executives and decision makers to small and mid-sized businesses and individual entrepreneurs. WebmasterRadio.FM's stellar line-up of radio programming includes "CoverStory" with Jiyan Wei of PRWeb, WebmasterRadio.FM's official newswire; "Market Edge" with W2/Racepoint Group Chairman Larry Weber; Fired Up! with Gordon Rudow of Bonfire Communications; "SEM Synergy" with Search Engine Marketing Industry Leader Bruce Clay and more. To tune into WebmasterRadio.FM's live content or check out the show lineup, please visit http://www.WebmasterRadio.FM.
###