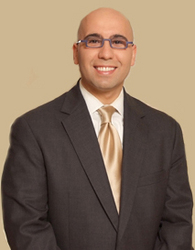 Joining a family office is fundamentally different than changing brokers or advisors. It is intimate, personal, and quite empowering for families
Chicago, IL (PRWEB) May 4, 2010
Dignitas today announced that it has opened a limited window for membership into its exclusive multi-family office. The window will remain open for 90 days and allows the firm and invitees to explore the benefits of the multi-family office service model.
Dignitas has been acknowledged as a leader in democratizing the family office model by offering a custom blend of boutique wealth management services alongside coordination of legal, tax, and lifestyle matters to families that have between $3 - $30 million in total net worth. The Dignitas model includes oversight of cash, stocks, and bonds; as well as illiquid investments such as real estate, family businesses; and alternative investments such as art and classic cars.
Dignitas' membership model is capped at 100 families to allow all of the firm's resources to be concentrated on the unique needs of member families. Families are typically introduced to the firm via its deep professional network of advisors. The firm also targets successful executive and entrepreneurial families based on a series of catalyst events and fit.
"We wanted to be very deliberate in designing a process for families that centers around education and communication rather than sales and portfolios. Joining a family office is fundamentally different than changing brokers or advisors. It is intimate, personal, and quite empowering for families looking for a fresh direction in how they receive advice and coordinate their personal affairs," said Nicholas Delgado, co-founder and Chief Wealth Officer of Dignitas.
One of the more intriguing aspects of Dignitas' approach is its extensive use of behavioral finance in everything from how portfolios are managed to how clients are communicated with. The firm uses communication and behavioral exercises to ensure an optimal learning environment for member families.
"We have modeled our client experience to be in line with the finest luxury experiences around the world. We've studied global models from the most exclusive spas in Italy to concierge healthcare in the States. If communication and access are central to a quality experience, then why don't more firms invest time listening to clients rather than selling products. We are committed to the art and science of our relationships; they're the greatest assets of the firm," said Haydee Caldero, Principal of Dignitas.
###