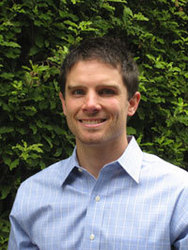 I took and passed the LEED AP exam last Friday. Thanks to my project experience with you, I was ready. I would not have passed without your help and guidance.
Ridgefield, CT (PRWEB) May 5, 2010
Green-Buildings.com has made LEED® work experience achievable for anyone through a thoughtful and practical five week online program. The GreenStep LEED® Professional Project Experience Program is designed for green building professionals who wish to become a team member in an actual LEED® Registered Project.
Candidates participating in the GreenStep LEED® Project Experience Program will gain important experience and skills, while building the confidence and experience necessary for future professional development in the green building industry.
"USGBC has made the decision that anyone who wants to take the LEED AP exam must have documented prior experience working on a LEED Registered Project. Unfortunately, this is a major challenge for most people," said Rob Freeman Jr, LEED AP, co-founder of Green-Buildings.com. "Through the GreenStep program, led by Alex Spilger, a reputable and respected path has been created to fulfill that requirement. The feedback we have received so far has been amazing. The team members just love working with Alex."
As Tom, a participant in a recent round of the GreenStep PEP, explained, "I took and passed the LEED AP exam last Friday. It was, as you said it would be, tough. However, thanks to my project experience with you, I was ready. Thanks again for a great project experience; I would not have passed (not on the first go-around, at any rate) without your help and guidance. Now to change the world..."
Another participant, Steven, commented, "I thought this was a very informative program, well presented, which provided me with numerous tools to assist me in the performance of the LEED certification process. The actual "hands-on" experience of performing various types of calculations and the use of the actual templates within LEED On-line were invaluable. My application to GBCI for the LEED AP specialty exam was approved within 24 hours."
Through this interactive online program working on a LEED® Registered Project, aspiring LEED APs from across the globe can not only develop a thorough understanding of the various phases of a LEED® certification project, but also gain the specific knowledge, tools and skills necessary to help them pass the LEED AP exam.
Each team member gets involved with LEED Online, learns the tools and systems involved with tracking specific credits and responsibilities and contributes in a material way to the various LEED project requirements. At the completion of the program, participants will have a greater level of understanding of the various LEED credit categories: Sustainable Sites, Water Efficiency, Energy & Atmosphere, Materials & Resources, Indoor Environmental Quality and Innovation in Design and how they contribute to a project.
"Our project team participants not only gain valuable experience from their contribution to the LEED project," said Alex Spilger, LEED AP, founder of GreenStep, "but also, they are better equipped to conquer the LEED AP exam. I stand behind my program 100%."
LEED professional credentials have become an important part of the growing sustainability industry. Over 130,000 people have become LEED Accredited Professionals since the launch of the LEED credentialing system in 2001.
About Green-Buildings.com: Green-Buildings.com provides a broad range of online and offline green building training to professionals across the globe. The company offers free online advice and knowledge about any topic related to LEED and commercial green buildings. It's also the source for the latest news, education and training in green building. Green-Buildings.com is a member of the United States Green Building Council.
GBCI is a registered trademark of the Green Building Certification Institute. The U.S. Green Building Council (USGBC) is not affiliated with Green-Buildings.com, does not publish Green-Buildings.com and does not participate in the development or administration of Green-Buildings.com content. The USGBC does not endorse Green-Buildings.com. Green-Buildings.com is not affiliated with USGBC or GBCI, and does not administer the LEED AP program. USGBC and GBCI do not endorse or recommend the products or services offered by Green-Buildings.com.
###