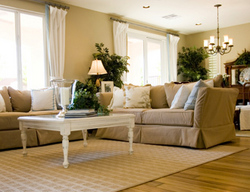 Just type in your zip code to you find great heating and air conditioning contractors near you!
Fontana, CA (PRWEB) May 5, 2010
Most homeowners don't think about their furnace or air conditioner until it stops working. At that point they're also thinking about how to find a good contractor, how to determine whether to replace or repair, what type of system to purchase, and who to trust with their home. Resources beyond the ask-a-neighbor variety can be scarce and unreliable.
AC Pro aims to fill this need in southern California and Nevada with a new website for homeowners. The site locates licensed professional air conditioning and heating technicians, holding featured companies to rigorous standards. Among other things, many contractors are certified by NATE (the most widely accepted testing organization in the United States) and members in good standing with the Better Business Bureau. All featured contractors commit to ongoing training in the home heating and air field. Homeowners can also search for heating and air conditioning contractors offering services such as financing and air purification products.
AC Pro dealers also specialize in whole house comfort. Homeowners concerned about allergy symptoms, mold, bacteria and dry skin conditions will be offered a range of indoor air quality options that can help alleviate discomfort.
Homeowners will find an array of information on central air systems as well as the repair or replacement process. AC Pro envisions homeowners will use the site not only in emergency situations, but also when planning to upgrade, replace or service existing systems.
AC Pro can be found at http://www.acpro.com
###