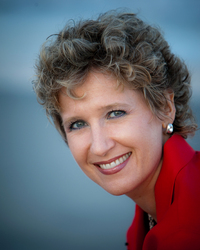 Now, when companies in Florida and the Southeast region have critical marketing employees go on maternity leave or need additional manpower to launch new products, we can fill that gap for them (Sandi Webster, Principal, Consultants 2 Go)
Hollywood, FL (PRWEB) May 5, 2010
Consultants 2 Go, a management consulting firm that provides marketing and analytic resources and solutions, has opened its new Florida branch, enabling its expansion to cover the Southeast for its customer base of Fortune 500 and mid-size companies. The two entrepreneur principals of Consultants 2 Go, Peggy McHale and Sandi Webster, have engaged Cathy Myers to build and lead the new Florida branch in Hollywood, Florida. The company currently has offices in Newark, New Jersey and Brooklyn, New York.
"This geographic expansion is a critical step in our growth. We will be connecting with our existing networks like the National Association of Women Business Owners and Chambers of Commerce to let them know we are now available in their areas," said Sandi Webster, a principal in the certified minority and women-owned business. Her business partner, Peggy McHale, added "We are further enabling our growth and our clients' growth by supporting Florida and the Southeast not only in our core base of Financial and Telecom services customers but also in some of Florida's existing industries like the Cruise segment as well as its fast growing industries such as Information Technology and Manufacturing."
Cathy Myers, the latest addition to the Consultants 2 Go team, said "I am glad to be on board leading the expansion in Florida, and I look forward to helping our multi-cultural customers in the Southeast grow their businesses." For the past five years, Cathy was responsible for building and managing AT&T's corporate commercial alliances in the role of AT&T Executive Director, International Market Development. Cathy has 20 years experience in global telecommunications spanning business development, new venture start-up, venture management, organization design and restructure, carrier relations, customer care, consumer marketing and enterprise marketing.
Webster and McHale started Consultants 2 Go in 2002, after successful corporate careers, including working together at American Express in New York City in marketing leadership roles. They share their many learnings about starting and growing a new business, how they made the shift from the corporate world to entrepreneurial success and how they hit the million dollar revenue mark in their 2009 book, Black and White Strike Gold.
About Consultants 2 Go:
Consultants 2 Go® (C2G) is a minority, women-owned consulting company with headquarters located at University Science Park, 105 Lock Street, Suite 309, Newark, NJ, 07103. C2G provides marketing and analytics consultants to Fortune 500 and mid-sized companies in the Financial Services, Telecom and Insurance industries on an interim basis or as an outsourced project. C2G is WBENC and NMSDC certified and holds memberships in National Association of Women Business Owners, National Association for Female Executives, Women Presidents' Organization, New Jersey Technology Council and the Brooklyn & Manhattan Chambers of Commerce. For more information, contact us at info(at)Consultants2Go(dot)com or go to http://www.Consultants2Go.com.
###