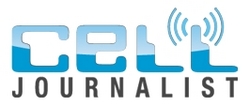 Cell Journalist... allowed us to make our viewers part of the process... Tracey Rogers Action News5 News Director
Nashville, TN (PRWEB) May 4, 2010
As firefighters and EMS crews rushed to rescue people from their homes and rooftops, local TV news departments went wall-to-wall with hours of Extended Special Report coverage. A critical part of the coverage included content submitted from viewers. Using the Cell Journalist platform, stations in Nashville and Memphis received over 40-thousand pictures and videos in less than 48-hours.
"Cell Journalist....allowed us to make our viewers part of the process..... to cover every county and city impacted in our coverage area. Now instead of just calling us and telling us what it's doing at their house – they can show us" says Tracey Rogers Action News 5 News Director
Web-traffic generated by local television stations and newspapers using social media platforms is growing exponentially. This is true across all metrics including submissions, page views, and time spent on site. During two days of flooding in Tennessee, several million page views were recorded on the Cell Journalist platforms alone.
"Identifying the best content and getting it from the Internet to air quickly is essential" according to former News Director and Cell Journalist Executive Vice President Steve Sabato.
"By automating the process of combining selected content submissions with branded station backgrounds, the CJ On-Air App streamlines work-flow and production, making sure your best shots get to air as soon as possible ".
A compilation of some of the best content submitted during the Tennessee flooding is available at blog.celljournalist.com.
Cell Journalist was founded in July 2005 by entrepreneurs Parker and Colin Polidor following the London bombings. It has evolved into the leading application of its kind for media outlets seeking images and videos of breaking news, weather and community events from their audience. Cell Journalist is being used by more than 85 media outlets nationwide and is growing rapidly, reflecting current trends toward immediate audience participation in the news process. For more information about Cell Journalist, visit http://www.celljournalist.com.
###