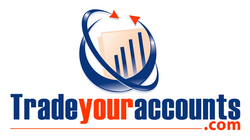 "As a service route owner myself I've been struck by the number of companies servicing the same neighborhoods at houses right next door to each other. I have vowed to work towards efficiency and help other service businesses to do the same."
Las Vegas, NV (PRWEB) May 9, 2010
Approaching 7,000 registered users the service route website tradeyouraccounts.com is looking for ways to secure funding while keeping its owner-to-owner brokering services free for those it serves. The site brings together business owners and potential business owners in a variety of service route industries. It is a great venue for advertisers looking to reach out to those that use their products on a daily basis and are in a good position to recommend products and services to customers and fellow business owners.
Launched in 2008 by Las Vegas Pool Route Owner Kevin Humphreys tradeyouraccounts.com (TYA) is an online forum for buying, selling and trading service accounts. TYA's mission is to encourage users to streamline routes into more time and cost effective entities. The site also carries an environmentally friendly message by encouraging route owners to alleviate unecessary mileage and the amount of fuel used driving their vehicles (usually trucks) from neighborhood to neighborhood or one side of town to another. TYA caters to those in landscaping, pool service, pest control, maid service, pooper-scooper, snow removal, carpet-cleaning, beverage, vending machine and any other service-based business. "As a service route owner myself I've been struck by the number of companies servicing the same neighborhoods at houses or businesses right next door to each other. I have vowed to work towards efficiency and help other service businesses to do the same."
Tradeyouraccounts.com is completely free to use and has a simple easy-to-navigate format. The site caters to those with existing route accounts but is also helpful for those breaking into the industry with a desire to be their own boss, or those looking to exit the industry as they move onto other ventures or relocate. The concept is also route customer-friendly as the buying, selling or trading guidelines are meant to take the home or business being serviced into account and make transitions easier. Humphreys notes, "In buying accounts, I found it very important to get to know the customer's needs and preferences prior to taking over their account. When I sell accounts, I always make sure to fully vet the buyer and ensure that my hard-earned and faithful accounts will be in good hands." Tradeyouraccounts.com encourages sellers to follow an industry-standard guarantee for account buyers; if an account falls thru due to no fault of the buyer, the seller should either return payment or give the buyer another account of the same value.
Humphrey's idea of making the site free resonated with his own buying, selling, and trading needs, "In these tough economic times every dollar counts, pure route brokers often charge broker fees or an ad posting fee, they also tend to focus on just one industry and do not cater to those looking to trade accounts."
Tradeyouraccounts can be useful whether the user is looking to broker one account or many. TYA also allows the user to post job listings, to interact with other service route owners via forums and blogs and provides regular e-newsletters with business tips and advice. Humphreys emphasizes above all, that using or advertising on TYA just makes $ense, "It is important to look for ways to do more with less, it makes good financial, environmental and business sense for route owners to spend less time driving from account to account and for advertisers to use TYA to target those with a broad variety of business needs."
# # #