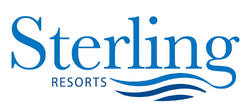 "We want our Gulf Coast rental customers to have the confidence that they can still book their vacations with us, and to know that if the beaches are closed due to the oil spill, we will refund their money or reschedule their visit for another time."
Panama City Beach, FL (PRWEB) May 4, 2010
Sterling Resorts wants to make sure guests have the opportunity to experience the vacations they have been dreaming of and planning for, despite concerns about the oil spill in the Gulf of Mexico. The company (http://www.SterlingResorts.com), one of the Southeast United States' largest privately held vacation rental management companies, is offering a clean-beach guarantee for its vacation properties along the Mississippi Gulf Coast and northwest Florida.
"We want our Gulf Coast rental customers to have the confidence that they can still book their vacations with us, and to know that if the beaches are closed due to the oil spill, we will refund their money or reschedule their visit for another time," said Tracy Kundey, president of Sterling Resorts. Kundey says their guests still want to go on vacation and shouldn't be penalized for a situation that is out of their control. "We treat our guests like we would like to be treated – like family."
Sterling Resorts is closely monitoring the oil spill situation, and working with county, state and federal officials to stay updated on any projected impact on Gulf Coast beaches. For questions regarding current reservations or future bookings for Gulf Coast vacation rentals, contact 1-866-558-7008 or visit http://www.SterlingResorts.com.
ABOUT STERLING RESORTS:
Sterling Resorts is one of the Southeast United States' leading vacation rental management companies. Sterling's current portfolio includes more than 20 beautiful condominium resorts featuring 1000 units of luxurious vacation homes in Northwest Florida and Mississippi.
Sterling Resorts is a division of Dallas based Encore Enterprises, which is a full service real estate company focused on hotels, resorts, multi-family and retail.
###