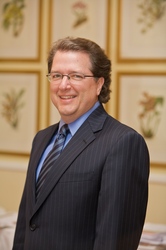 During 2009 we doubled our global research team to 450 people covering over 55 local languages
London (PRWEB) May 4, 2010
World-Check has reported another year of exceptional growth, bringing its client base to over 4,500 organisations. A combination of outstanding client service, new products and global execution has attracted over 700 new clients over the past nine months, while maintaining a renewal rate in excess of 97%.
"Firstly I would like to thank our clients for choosing World-Check. From every perspective this strong growth defied the global economic indicators, ensuring that we have been able to build on our foundation of market leading products and attentive client service, with investments in new product innovation, further research capabilities and additional client services" said Daniel Peak, Chief Executive Officer of World-Check.
During 2009 World-Check doubled its research team to over 450 people based in locations across the Americas, EMEA and Asia with native language specialists now covering over 55 languages.
Following the acquisition of due diligence reporting specialists IntegraScreen, the launch of new reports has seen considerable demand from companies needing to comply with anti-corruption legislation such as the US Foreign Corrupt Practises Act (FCPA) and the UK Bribery Act.
Mr. Peak continued, "From Know Your Customer screening of small and large client databases to understanding the background of potential partners, organisations choose World-Check because our integrated services help them to better understand any potential risks posed by the people and organisations they are doing business with."
About World-Check
Trusted by more than 4 500 institutions in over 160 countries, including 49 of the world's top 50 banks, World-Check offers an end-to-end solution for assessing, managing and remediating financial, regulatory and reputational risks. World-Check's global database of Politically Exposed Persons (PEPs) and heightened risk individuals and entities, due diligence reports, passport verification and country risk assessment tools provide the means to address the full spectrum of risk across all markets and industries. Represented across five continents, World-Check's international research team monitors emerging risks in more than 50 languages, covering over 240 countries and territories worldwide.
###