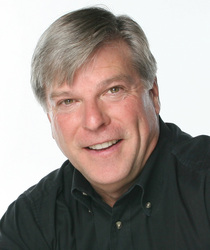 For the end user, 360-Degree Research ensures that we deliver on the promise of a better experience. For the client, it assures a maximum return on the design research investment.
Marina Del Rey, CA (PRWEB) May 5, 2010
Ron Pierce, Director of Strategy and Research at Southern California's leading design and innovation consultancy, Stuart Karten Design (SKD), has been selected to speak at the IIT Institute of Design's annual Design Research Conference on May 10 - 12.
As the discipline of Design Research matures, practitioners face new challenges in keeping their services relevant and competitive. In its 9th year, the Design Research Conference asks the question: "What's Next?"
Pierce, who has lead research programs for the likes of Samsung, LG Electronics, Carefusion and Starkey Laboratories, Inc., will share SKD's process of 360-Degree Design Research. Contending that too often, research's focus on the end user is watered down as a product passes through many hands on its way to production, Pierce proposes an ongoing process in which researchers engage with the client and the end user throughout product development, putting solutions through rigorous testing at multiple phases. Sharing the story of SKD's engagement with hearing aid manufacturer Starkey, he will show how a 360-degree research process can provide better results for the end user and significant financial returns for the corporation.
SKD's hearing aids for Starkey have been honored with numerous awards, including the Smithsonian's 2008 Cooper-Hewitt People's Design Award and 2010 CES Innovations Award. Attendees can learn about the methods that SKD used to keep the product development focus on the needs of the end user—a process that culminated in the recent introduction of Starkey's S Series hearing aid, featuring a touch-activated control proven to solve one of users' most poignant frustrations. As the first of its kind, this innovation has increased Starkey's market share and cemented the company's position as a global leader.
"360-Degree Research has significant benefits for both the end user and the company serving the end user with its products," says Pierce. "This process ensures that we deliver on the promise of a better experience for the user and, for the client, it assures a maximum return on the design research investment."
Ron's Talk
"360-Degree Research"
Tuesday, May 11th, 11:45 AM
Spertus Institute, 610 S Michigan Ave, Chicago
About the Design Research Conference
Currently in its 9th year, the Design Research Conference, hosted by IIT's graduate students, is recognized as one of the nation's premier venues for discussing design methodology and user-centered research. It will feature international speakers from a community of designers, planners, researchers, educators, students, managers and executives concerned with understanding people. Additional Info and Registration: http://www.designresearchconference.org/
About IIT Institute for Design
Since its founding as the New Bauhaus in 1937, the IIT Institute of Design has grown into the largest full-time graduate-only design program in the U.S. with more than 125 students from around the world. The Institute of Design is dedicated to humanizing technology and improving the process of innovation by developing and teaching a more methodological, human-centered approach to design. The result is new concepts for products, communications and services that create meaningful value, both for their users and for the companies that make them.
About Stuart Karten Design
For 25 years, Stuart Karten Design (SKD) has been a strategic partner to companies seeking to differentiate their products through creativity and design. SKD's user-centered design aims to develop products that excite their target customers and reflect empathy for user needs. Connecting creativity with commerce, SKD designs products that serve as brand ambassadors for clients, leading to greater market share and increased profit.
###