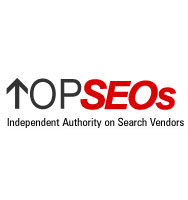 Plymouth, IN (PRWEB) May 7, 2010
topseos.com has implemented changes that were announced to the internet marketing community last week. In addition to that topseos.com has put a task force to review all areas of the website, to talk to all content partners to review the existing relationships, and to further strengthen partnership opportunities.
Some of the changes implemented include of: (i) enabling the contact request for all companies across the five regional sites without the agency being required to sign up for the leads service, (ii) contact requests within articles, case studies, research materials, and jobs have been disabled, (iii) the links within the articles sections have been enabled, and (iv) the website response times have been further optimized.
topseos.com has enabled the contact form for all companies across the five regional sites. Companies will now directly receive any contact sent via their profile. The contact request will be sent to the email listed on the profile of the company. Vendors are encouraged to ensure the accuracy of the information on their profile, including the email, so that emails are sent to the correct company representative. Proactively, topseos will also be sending an email to all companies in their database to update their company profiles by logging into their member account.
Furthermore, topseosremovalrequest.com has been launched for authors who would like their article, case study, or other research materials removed even though they may have initially approved the usage of it directly or indirectly through a content provider. topseos.com is in talks with their content providers in order to see what they can expand on through their relationships and ensure that the site is currently posting content to their satisfaction and negotiated terms of use.
Jeev Trika, Managing Partner of topseos, said "Again, we apologize to anybody out there with regards to any confusion caused by us and the way our leads process worked. We are here to serve the internet marketing community as well those that purchase products and services from the internet marketing community. We are going to continue to refine our processes and the content we display based on internal reviews and external suggestions we receive. As we refine our processes, visitors will see multiple changes, some transparent and some not so transparent. All rankings will be reviewed, every aspect of the site will be reviewed. We plan on rolling these changes in phases."
topseos.com intends on implementing additional changes that are recommended by the task force in the coming weeks and months.
Vendors can access their profile via the login page at:
Internet marketing service providers not currently a part of topseos.com can register at:
http://www.topseos.com/registration
# # #