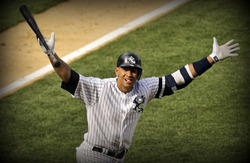 Experienced buyers know Prospect Memorabilia is a great place to find game used items
Paradise Valley, AZ (PRWEB) May 6, 2010
The store now features baseball memorabilia from over 25 MLB All-Stars. Prospect Memorabilia has become the website of choice for experienced buyers looking for top of the line baseball memorabilia.
The addition of baseball memorabilia are highlighted by Hall of Fame players: Alex Rodriguez, Derek Jeter and Manny Ramirez.
The site now has an extensive selection of baseball collectibles. Take your pick from one of 36 categories with items in stock.
New items include:

CC Sabathia Game Used Glove & Cleats
Dustin Pedroia Game Used Jersey & Batting Gloves
Alex Rodriguez Game Used Bat & Batting Gloves
Derek Jeter Game Used Bat
Albert Pujols Game Used Bat
David Ortiz Game Used Bat & Cleats
Manny Ramirez Game Used Bat
Evan Longoria Game Used Bat & Cleats
Dice K Matsuzaka Bat
Scott Kazmir Game Used Cleats
Ryan Braun Autographed Helmet
Kevin Youkilis Game Used Bat
The ProspectMemorabilia.com web site features a wide selection of game used bats, gloves, jerseys, and other collectibles from baseball's biggest stars.  
You can browse all of the memorabilia at the ProspectMemorabilia.com website.
# # #