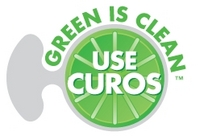 Ivera Medical Corporation intends to vigorously defend its intellectual property.
San Diego, CA (PRWEB) May 7, 2010
Pursuant to Case # BC424826 filed in the Superior Court of the State of California, County of Los Angeles, Central District, Ivera Medical's amended complaint alleges that Amsino and Hospira misappropriated Ivera's trade secrets relating to the design of a disinfecting cap, both by the unauthorized disclosure of those trade secrets and by the use of Ivera's trade secrets to develop Hospira's EffectIV™ Disinfecting Cap.
Hospira, Inc. is the marketer, distributor and owner of the EffectIV™ Disinfecting Cap. Amsino imports the EffectIV™ Disinfecting Cap for Hospira from China. Ivera is seeking monetary damages and an injunction halting Hospira and Amsino's ability to manufacture and distribute the EffectIV™ Disinfecting Cap.
"The addition of Hospira to this legal matter was precipitated by information developed through discovery in the case against Amsino. We were left with little recourse but to sue Hospira as well" Bob Rogers, Chief Executive Officer of Ivera Medical said, in making the announcement. "Ivera intends to vigorously defend its intellectual property. We have worked hard to develop the best disinfecting cap technology for our Curos® Port Protector, and we will not stand by and let others improperly exploit our ideas."
The Curos® Port Protector, the Company's flagship product, is a disinfection device designed to cover, clean and protect needleless access valves aiding in the efforts to reduce bloodstream infections. Its innovative design provides for ease of use, minimal alcohol spillage and packaging waste and its highly visible green color aids in compliance confirmation and is being associated in the industry with the slogan 'Green is Clean'.
About Ivera Medical Corporation:
Ivera Medical develops, manufactures and markets innovative medical devices to improve healthcare providers' management and control of patient infections. Curos®, manufactured in Carlsbad, CA, is the first disinfecting cap to be marketed in the U.S. and has received FDA's 510(k) market clearance. For more information about Curos® and Ivera Medical, visit the website at http://www.iveramed.com.
CONTACT:
Ivera Medical Corporation
Jack Saladow, Vice President of Sales and Marketing
949-495-7097
jack(dot)saladow(at)iveramed(dot)com
###