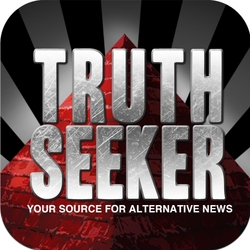 This app takes the work out of searching for the truth behind the news and delivers the stories that 'they' don't want you to know.
London, UK (PRWEB) May 6, 2010
A free iPhone app, TruthSeeker, that delivers independent and alternative news sources and podcasts to the end users iPhone or iPod Touch is launched today by London based application developers, BAPPZ. The TruthSeeker app delivers news feeds to iPhones by searching for certain key phrases from non-biased news sources as well as mining for revelatory stories from the mainstream media outlets that often get buried by PR spindoctors.
TruthSeeker is the brainchild of a self-titled 'Info Warrior' and who wishes to be known only as 'Truth' says, "Mainstream media is so chronically biased to party political and big corporation funded agendas that it's getting more and more difficult to find the truth through all the lies. The general public just doesn't believe what they read any more. This has been expounded by the recent UK election news coverage where the popular media outlets do not hide their political agendas, highlighting the lack of unbiased news available and reinforcing the fact that there is probably only one national newspaper in the country that is not openly backing one or the other parties. We expect by default that the media should be independent in a democratic society, but if they can't deliver non-biased news on the issues that matter, then we'll find it ourselves and cut them (and their corporate backers) out of the equation. All the information is out there, now we're bringing it together to keep Joe Public better informed."
TruthSeeker delivers both non-partisan and the alternative view that mainstream media is not offering – the news behind the news, without taking a position, leaving the listener to make up his or her own mind on current affairs. News feeds are constantly updated day and night and the app delivers podcasts from AntiWar Radio, Alex Jones, BlackOps Radio and America in Danger and others and online news includes feeds from Spidered News, InfoWars, Prison Planet, David Icke, WideShut and AlterNet.org as well as major media outlets such as the BBC.
'Truth' adds, "We're not delivering a left or right wing, liberal or conservative agenda. The public are intelligent and can see through the left / right paradigm charade now; 'they're all the same' has become a stock phrase. We're all sick of the government cover-ups, political corruption and the lies, spin and subterfuge employed by the establishment and distributed slavishly by their willing media agents. This app takes the work out of searching for the truth behind the news and delivers the stories that 'they' don't want you to know, straight to your iPhone so you can make up your own mind."
TruthSeeker is available now for iPhone and iPod Touch on the iTunes App Store or by visiting http://truthseekerapp.com
About BAPPZ
BAPPZ is a London based developer of mobile and Facebook applications and can count the Number 1 iPhone apps, Spurs Show and London Tube Map among our successes. BAPPZ was founded by British Internet pioneer, Paul Myers in 2008 to specifically focus on application development for Facebook and mobile devices.
Find BAPPZ at http://bappz.com
###