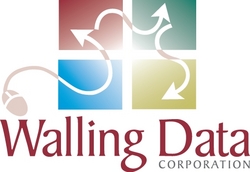 Walling Data offers unlimited tech support to all its customers for all AVG products; that was a major incentive for me.
(PRWEB) May 6, 2010
Phil Larson, IT Administrator for Trinity Lutheran School, has been using AVG Anti-Virus on the school's network for more than ten years. While he's always been happy with the software's performance, it was not until recently that he was able to declare himself just as happy with the price and customer support.
"Before we started using AVG, I did my homework and researched many of the top selling anti-virus brands on the market – Symantec and McAfee as well as AVG," recalls Larson.
"Even then, AVG Anti-Virus was the clear winner, offering all the features we needed to protect our system at an affordable price."
Initially, Larson had AVG Anti-Virus running on two servers and 40 workstations. As other computers were added to the network over the years, he began to take a different approach to security, installing Faronics' Deep Freeze system integrity protection solution. When a computer became infected, Larson would simply "roll back" the machine to its previous known-good state. But the approach proved unsustainable when viruses spread across several dozen PCs.
"When we were up to 50 PCs running the Deep Freeze software instead of anti-virus, we didn't have the manpower to continue with the rollback approach," says Larson. "It was time to bring those 50 computers under the umbrella of AVG protection."
Keeping secure without breaking the bank
Larson went online to find an AVG Anti-Virus software reseller that could help him to migrate his Deep Freeze systems to a more traditional approach to virus protection. It didn't take him long to find Walling Data, a specialist educational distributor and AVG's longest-established partner in North America. Larson was delighted to find Walling offered great deals for schools, so we went right ahead and ordered a three-year subscription to AVG Anti-Virus Network Edition.
"AVG Anti-Virus products have always been affordable, but Walling offers unreal deals to schools," notes Larson. "I couldn't believe that we were able to purchase a three-year subscription for the price of two."
He was also delighted to find a hidden bonus in purchasing from Walling.
"Walling Data offers unlimited tech support to all its customers for all AVG products; that was a major incentive for me," he says. "Since then, I've called Walling's tech support service a couple of times and
found them invaluable in ensuring the software is installed properly on each machine and that all anti-virus features are tuned to their ideal settings."
Today, Larson is still as satisfied with AVG as he was ten years ago.
"I still like AVG just as much as I ever did because the central management feature is such a time-saver. More importantly, AVG has always provided our network with a strong suit of armor. It's kept thousands of threats out of the network, and even when a virus was savvy enough to get through the first layer of defense, AVG detected and it and wiped it out for good."
For more information about how to purchase AVG Anti-Virus and other fine security products from Walling Data, visit http://www.wallingdata.com.
About Walling Data
Founded in 1994, North Carolina-based Walling Data, North America's leader in security software distribution, is the nation's first and highest volume distributor of both AVG Internet Security and avast! Internet Security products. It is widely recognized for providing unlimited, expert, US-based technical support services at no additional charge for its base of more than 100,000 reseller and end user customers.
Learn more about Walling Data at http://www.wallingdata.com.
Learn more about AVG security products at http://www.avgantivirus.com.
About AVG Technologies
AVG is a global security solutions leader protecting more than 110 million consumers and small business computer users in 167 countries from the ever-growing incidence of web threats, viruses, spam, cyber-scams and hackers on the Internet. Headquartered in Amsterdam, AVG has nearly two decades of experience in combating cyber crime and one of the most advanced laboratories for detecting, pre-empting and combating Web-borne threats from around the world. Its free online, downloadable software model allows entry-level users to gain basic anti-virus protection and then to easily and inexpensively upgrade to greater levels of safety and defense in both single and multi-user environments. Nearly 6,000 resellers, partners and distributors team with AVG globally including Amazon.com, CNET, Cisco, Ingram Micro, Play.com, Wal-Mart, and Yahoo!. More information at http://www.avg.com.
###