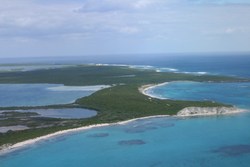 There is little volatility in The Bahamas real estate market as it is not tied to the US financial markets. This is a tremendous hedge against big swings and wild speculation. There is tremendous upside potential.
Miami Beach, FL (PRWEB) May 12, 2010
Institutional and individual investors are becoming increasingly discouraged with US Markets and are seeking refuge abroad. Global investment analysts are tracking an increasing trend in Bahamian land investments from the U.S., South America and Europe. Paradise Is Mine and other international real estate market-makers, are poised to take advantage of the increased interest in the Caribbean.
Owning real estate in the Bahamas is increasingly becoming a hedge against the volatility in the US and global financial markets. As the Dow Jones Industrial Average plummets by up to 1,000 points on a given day, vacillating with the consistency of a wind blown candle, individual and institutional investors continue to seek more financial stability and less volatility. More and more our familiar neighbor to the south is becoming a more attractive alternative. Paradise Is Mine, among other companies, have increasingly identified real estate projects which historically have provided aggressive returns at well above market rates. This trend has caught the attention of the global investment community.
The Bahamas, just 90 miles from The United States, has been a stable government for well over two hundred years and offers favorable tax and immigration incentives for foreign investors. As the global financial markets continue to fluctuate dramatically and with property values in the United States on a pedestrian increase, real estate in the Bahamas has become a very attractive alternative which has been insulated from the global economic free fall.
"I am not interested in schizophrenic markets anymore. I want some place where I can park my money and make a healthy return and not have to drink a bottle of Pepto Bismol every time I turn on Bloomberg. In the States, CDs pay nothing. I would rather invest in The Bahamas and ride the wave of appreciation. I think The Bahamas will be here a while" states Harvey Cohen, a recently retired cardiologist.
"There is little volatility in The Bahamas real estate market as it is not tied to the US financial markets. This is a tremendous hedge against big swings and wild speculation. No more throwing darts at a computer screen. There is tremendous upside potential for the foreseeable future" – states Mike Mc Cormack, Institutional and Individual Investment Analyst for Paradise Is Mine, LLC. Paradise Is Mine, is a global real estate market maker which is marketing Rum Cay, Bahamas to investors globally. "Any time institutions express confidence in higher payouts you know you are on the right track" – Mc Cormack further states.
"There are alternative investment vehicles on the market which do not have the volatility and inconsistency of the traditional investment vehicles. There was so much money on the sidelines, institutions more and more are parking their money in places like The Bahamas. This has become the agitator for the individual investor to seek investments outside of their immediate focus as well" – further states Mike McCormack.
The Bahamas, long known as an offshore banking haven, provides many tax advantages and incentives for foreign real estate buyers. There are no income taxes, corporate taxes or capital gains taxes in the Bahamas other than a nominal transfer tax when purchasing real estate. Bahamas real estate continues to increase in value, as thousands of Americans, Latin Americans, Europeans and Asians are discovering that this sub-tropical heaven is amongst the best places to buy investment real estate.
There has been a tremendous reception from institutional and individual investors. Hedge funds, pensions and institutions have sought the higher collateralized returns offered within The Bahamas. Institutions have placed tremendous confidence in competent Bahamian projects. "As usual, they are the first ones back in the water" opines H.R.L. Jeffries of the International Investment Council.
The "Family Islands", located in the southeastern corner of The Bahamas in particular are amongst the best real estate values in the Caribbean.Rum Cay, Bahamas, located just one hour from Miami, is an extremely affordable alternative for those seeking oceanfront properties. Paradise Is Mine, provider of the island's prime real estate, is currently experiencing a land rush from celebrities and professional athletes alike looking for second homes. The Bahamian government has recently enacted legislation making it easier for foreigners to become permanent Bahamian residents; a bonus for foreign investors as well.
Fallout from the US real estate market has had little effect on the real estate values on Rum Cay. Rum Cay is recognized as one of the most beautiful islands in The Caribbean and is on the pathway to development. James Witherspoon, Sales Director of Paradise Is Mine, which markets oceanfront lots in the Bahamas questions, "Where else can you get an ocean view lot for $450,000?" This is an investment that can be seen as having great value, while having the added benefit of being enjoyable to own, Witherspoon said.
# # #