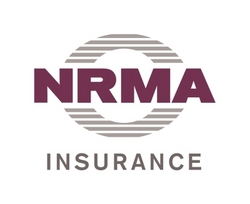 'Nearly 40 per cent of Queensland parents said their kids owned or used more technology than they did,' she said.
(PRWEB) May 7, 2010
New theft risks are emerging with thousands of Queensland children taking mobile phones, laptops and MP3 players to school every day, NRMA Home Insurance has found.
Research by the insurer has found up to 40 per cent of Queensland students now take portable electronics to school, and most of their parents are worried the technology will be stolen.
The research showed more than 70 per cent of parents whose children took technology to school were concerned about theft.
NRMA Home Insurance corporate affairs manager Sue Hawkins said parents were now having to consider the costs of not only buying, but also replacing, their children's portable technology.
'Nearly 40 per cent of Queensland parents said their kids owned or used more technology than they did,' she said.
'Kids can be really attached to their portable technology but are often in situations or locations where it can be lost or stolen, such as school or sport events. It can be expensive and frustrating for parents when they have to replace the latest mobile phones and MP3 players.'
More than 50 per cent of surveyed parents said they allowed their children to take technology to school because they needed it for lessons or family communication, while more than 40 per cent said they allowed it because their children wanted to. Only 8 per cent of parents said their students took technology to school against their wishes.
The NRMA Home Insurance research found adults, too, cart about a valuable stash of technology. More than one third of Queenslanders carry more than one technology item to work each day and nearly one in five of us have either lost or had stolen electronic gadgets while out.
'Many of us head off each day with a laptop hanging off our shoulders, MP3 playing in our ears, mobile phone in our pocket and digital camera in our bag,' Ms Hawkins said.
'It's an emerging issue and we've seen a steady rise in customers looking to cover portable technology in case it's lost or stolen.'
NRMA Insurance recommends consumers add portable valuables cover to their household contents insurance for expensive technology taken out of the home.
*Based on a survey of 2600 Australian households by Pure Profile for NRMA Insurance, February 2010.
NRMA Insurance QLD is a leading insurance provider, offering car insurance, home insurance, motorcycle insurance, travel insurance, business insurance, boat insurance, health insurance and caravan insurance in Queensland.
# # #