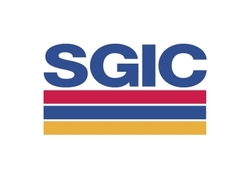 60 per cent of parents whose children took technology to school were concerned about theft.
(PRWEB) May 7, 2010
Up to 35 per cent of SA school students now take mobile phones, laptops or MP3 players to school and a number of their parents are worried the technology will be stolen, new research by SGIC has revealed*.
The research showed almost 60 per cent of parents whose children took technology to school were concerned about theft.
SGIC Home Insurance spokesperson Emily Gatt said children's appetite for technology regularly outstripped that of their parents.
'More than 30 per cent of SA parents said their kids used more technology than they did,' she said.
'Kids can be really attached to their portable technology but are often in situations or locations where it may be lost or stolen, such as school or sport events. It can be expensive and frustrating for parents when they have to replace the latest mobile phones and MP3 players.
Adults, too, admit they now carry a valuable stash of technology when they leave home. SGIC found 35 per cent carry more than one technology item to work and around one in six of us have accidentally left a mobile phone, laptop or MP3 player on public transport or in a café.
'Many of us head off each day with our laptop in our hands, MP3 player in our ears, mobile phone in our pocket and digital camera in our bag.
'It's an emerging insurance issue and we want to make sure people are covered should they or their kids lose their technology or have it stolen,' Ms Gatt said.
SGIC Home Insurance recommends consumers add portable valuables cover to their home contents insurance for expensive technology taken out of the home.
Ms Gatt said the insurer had seen steady interest from customers looking to cover portable technology.
'Technology is now part of our everyday lifestyle whether it's for school, work or personal reasons – past research has shown that 77 per cent of SA households have one or more MP3 players and 99 per cent have a computer or laptop*.
'Given this increasing obsession with technology, we want to remind households to make sure their items are covered," Ms Gatt said.
*Based on Pure Profile Research in October 2009 and February 2010.
SGIC is a leading insurance provider offering car insurance, home insurance, motorcycle insurance, travel insurance, business insurance, boat insurance, health insurance and caravan insurance in South Australia.
# # #