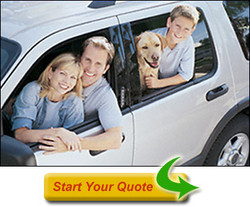 Brooklyn, NY (Vocus) May 7, 2010
Car owners are legally obliged to have their vehicles covered with valid auto insurance in all states across the US. In order to make it easier for car owners to find and acquire comprehensive auto insurance deals Autoquotenow.com has developed a platform that is easy to use and relevant to citizens from all over the United States.
The enhanced service allows car owners to get insurance quotes from various companies that provide coverage in their respective states. All the interested individual is required to do is fill out an online form that asks for some preliminary details regarding the vehicle and your driving record. The information required includes the car owner's name, address and the make and model of the car.
The information submitted is relayed to the qualified insurance partners who instantly furnish their computed rates online and users are provided with the quotes in a matter of minutes.
The online platform developed by Autoquotenow.com is a quicker alternative to the conventional way of searching for car insurance offline. With the new feature of conducting comparison quotes added to the interface the service has become all the more beneficial to car owners looking for online insurance quotes. The fact that this service has been made available to citizens across the United States is another aspect that has made autoquotenow.com a powerful and extremely useful platform.
Car owners will not only benefit by finding the best online insurance quotes through Autoquotenow.com but the website also helps save time, money and effort which would otherwise be spent on acquiring these quotes in the conventional manner.
About Autoquotenow.com
The company has developed a comprehensive online platform aimed at making it easy for car owners across the United States to acquire online auto insurance quote. With a large number of insurance providers as their partners the company also offers insurance quote comparisons to its users. With these services the company is now reaching out to citizens across the US offering them the chance to acquire comprehensive auto insurance quotes from their online platform.
Contact Details:
Name: Maria Shapiro
City: Brooklyn, NY
Phone: 1-888-892-2588
Email: media(at)autoquotenow(dot)com
Website: http://www.autoquotenow.com
# # #