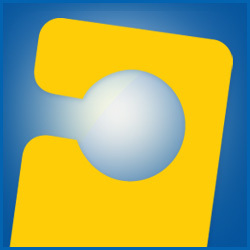 Everyone knows that May is magical in Paris. But when Roland Garros is buzzing leading up to the finals the first week of June it's magnetic.
(PRWEB) May 7, 2010
HotelTravel.com is serving aces for the upcoming French Open Tennis Championship, offering absolutely awesome value for money rates on Paris hotels near Roland Garros Stadium for the second grand slam tennis championship of 2010.
HotelTravel.com Chief Information Officer, Olivier Dombey, said the French Open gives Paris an extra buzz during the two week tournament on top of its already top notch nightlife.
"Everyone knows that May is magical in Paris. But when Roland Garros is buzzing leading up to the finals the first week of June it's magnetic.
"Talk in the clubs easily turns to tennis and of course the nightlife is fabulous. HotelTravel.com understands that real tennis fans are often long staying guests in town for the duration of the French Open," he added. "And we are truly delighted to offer a selection of hotels near Stade Roland Garros for less than 100 Euros per night."
For Hauts de Seine hotels, log on to HotelTravel.com and have a look at Best Western Select Hotel Boulogne Billancourt (from EUR 86 per night, Kyriad Prestige Paris Quest Boulogne Hotel (from EUR 64 per night) and the Timhotel Regina Boulgne (from EUR 63 per night).***
For those looking for Bois de Boulogne hotels, check out Holiday Inn Garden Court Pris Auteuil Hotel (from EUR 83 per night), Classics Hotel Paris Tour Eiffel (from EUR 81 per night) and the Murat Hotel (from EUR 68 per night).
Anyone set on hotels in Champs Elysees should consider a stay at Quality Inn Opera Saint Lazare (from EUR 82 per night).
Getting around Paris or to and from Rolland Garros can be as important as selecting the right accommodation. In a perfect world it would be nice to be within walking distance to the venue, but in reality such rooms might be tough to come be. Staying within a couple kilometres from the stadium within a short walk to the Paris Metro would be an excellent result.
For those arriving via the Paris Metro on line 9: Mairie de Montreuil – Pont de Sevres (alight at either Michael-Ange-Auteuil, Michael-Ange-Molitor or Porte de Saint-Cloud). For spectators who are arriving on line 10: Gare d'Austerlitz – Boulogne (alight at Porte d'Auteuil).
HotelTravel.com's Guide to Paris Nightlife
For those of who don't get out in Paris much, here's a brief rundown of some of the latest changes and noteworthy additions in early 2010 to the nightlife scene:
Flèche d'Or has reopened after a long closure for renovations. Concerts aren't free anymore, but at least the bathrooms have been spiffed up. Pete Doherty and Gossip have had shows, and Juliette Lewis will be singing in May.
Le Loco nightclub was purchased by the neighbouring Moulin Rouge in November and reopened in February as La Machine du Moulin Rouge. For the moment it's still a club hosting live bands (mostly rock and pop) and DJs, but rumour has it the cabaret will eventually incorporate it into their lounge, gift shop and museum.
The upper-level restaurant of the BC (aka Black Calavados) was converted into a lounge bar last year, and is now home to Rasmus Michau's Blitz Tequila Bar. It still has the signature glossy black walls and historic fresco on the ceiling, kitsch 1960s album covers on the walls, a few black garden gnomes, and Blitz tequila from the Black Forest in Germany (yes, the agave is imported from Mexico). Open from about 11pm.
L'Etoile, the nightclub just off the Champs Elysée was completely redecorated at the end of 2009 and reopened under its original name, L'Arc. The restaurant and bar upstairs has a contemporary decor with 1960s touches and extraordinary views of the Arc de Triomphe, open lunch on weekdays and dinner nightly.
Le Scopitone, which replaced the old Paris-Paris, finally got its late-night license back in February, so guests can now dance until dawn Thursday through Saturday.
In a never-ending series of name changes, the club formerly known as World Place, formerly known as Mandala Ray, formerly known as Man Ray, is now called Le 1515. They had a huge opening night in February, but whether it will be a regular club or only for private soirées is yet to be seen.
Le Magnifique is a classy new bar near Palais Royal that serves €16 cocktails and sushi. The crowd is mostly, but thankfully not exclusively, 20-something. By midnight pretty much everyone is up dancing to the DJ tunes, which seem to go randomly from 70s disco to 80s new wave to 90s hip-hop and back again. Open daily from 7pm-4am.
La Conserverie has a completely different vibe, hidden on a quiet street between Bonne Nouvelle and Sentier metro stations; it has developed a loyal following by word of mouth alone over the past six months. The lighting is comfortably dim, the music hip and not blaring, and the food is not typical bar grub. The British manager Oliver (formerly at Fish La Boissonerie) explains that he chooses all of the best ingredients and regional products. They also have a nice cocktail list and, unsweetened cranberry juice.
Prescription Cocktail Club is still a favourite new bar of the past year, because now they've introduced a menu of gourmet burgers made with '40 day aged. Yves Marie Le Bourdonnec French beef', topped with caramelized onions, aged comté and truffled, home-made mayo, all enclosed in made to measure Kayser rolls!
Word has also got out that the legendary Castel's on the Left Bank was sold in January and is being completely renovated by its new owners, who supposedly will be changing everything but the name.
*** All hotel rates are as of 6 May, 2010, excluding tax and service charges, priced in US$ and subject to change.
About HotelTravel.com
HotelTravel.com is a leader in worldwide hotel bookings and a pioneer in online customer service, providing the inside track to the best deals and discounts for hotels in more than 100 countries. Founded in 1999, the company's multi-lingual website offers eight languages – English, Chinese, Japanese, French, German, Spanish, Italian, and Korean – supported by a 24-hour customer service centre staffed by native speakers in each language. The company employs over 300 staff with offices in Thailand, Malaysia and China.
###