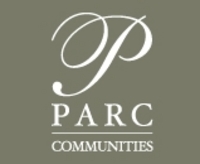 Atlanta, GA (PRWEB) May 9, 2010
Parc Communities has announced their partnership with Osher Lifelong Learning Institute at Emory University. The network of Osher Lifelong Learning Institutes across the United States is meeting the needs of older learners who want to learn simply for the joy of learning and personal fulfillment. As part of this partnership, Parc at Buckhead was named as Emory's newest satellite location for the Institute. Parc at Buckhead is Atlanta's premier senior lifestyle option and is located at 650 Phipps Boulevard in Atlanta, adjacent to Phipps Plaza.
Great Decisions, a national seminar series, was just completed at Parc at Buckhead. The eight-week discussion forum was on the foreign relations policy of the United States. Plans are underway to create additional opportunities to expand the partnership and provide more educational opportunities to Parc residents as well as the surrounding community.
The partnership with the Institute will provide Parc at Buckhead residents with additional opportunities to participate in a variety of classes and forums designed to enrich their lives through expanded learning opportunities. "This is a perfect fit for Parc at Buckhead and the Osher Lifelong Learning Institute, as our focus at Parc Communities is active adult living, higher education and wellness," adds Sally Ann Sancto, leasing specialist at Parc at Buckhead.
About Parc Communities
Parc Communities (Parc) is an Atlanta, GA based company that focuses on the development and operation of upscale housing for active retirement age seniors in the Southern United States.
Parc Communities currently operates Atlanta retirement communities in the Buckhead, East Cobb, Duluth and Alpharetta areas of metropolitan Atlanta, with plans to develop additional communities in other locations in the Southern United States.
Dedicated to the proposition of providing residents with the premier value in independent senior living, Parc Communities has established itself as the leader in hospitality-oriented Atlanta retirement communities for active and seniors. For more information on Parc Communities, please visit our website at parccommunities.com.
###